Collaborative Works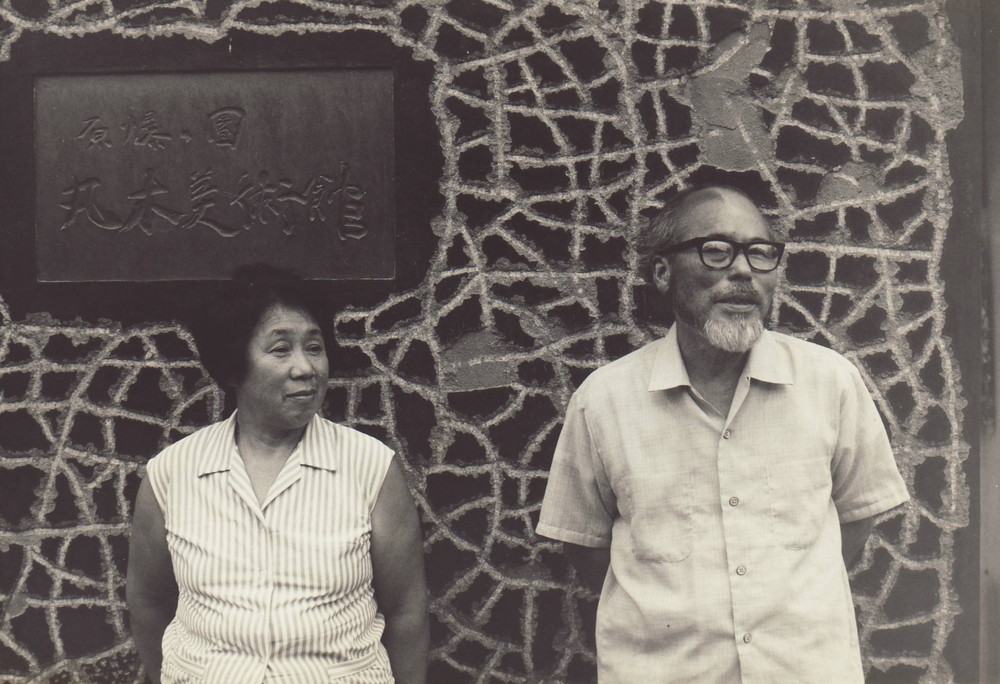 After their completion, the first three 'Hiroshima Panels' were exhibited in various places in and outside of Japan.
The panels would often be delivered into the hands of the exhibiter, but sometimes the Marukis would travel along with the panels.
They have traveled far and wide, met many people, and heard many stories.
That is how there came to be a total of fifteen 'Hiroshima Panels'. But there's more.
---
For example, the Marukis learned about Minamata Disease upon visiting France.
They knew it was a disease caused by pollution, but they did not know the details.
Afterward, the Marukis visited Minamata to meet with local people, survivors and their families, and they created the 'Minamata' panel.
For example, the Marukis heard about the Nanking Massacre upon visiting the USA.
The host of 'The Hiroshima Panel' exhibition in the USA asked them,
"If a Chinese artist said, 'I want to create artwork depicting the Nanking Massacre,' what would you say? I believe it would be exactly what we are trying to do with 'The Hiroshima Panel' exhibition."
The Marukis decided that since no Chinese artist had stepped forward, they would depict the massacre, and they created the 'Rape of Nanking' panel.
They also visited Auschwitz.
When Narita Airport was built, they met with the farmers who lived on that land.
They stood in solidarity with people opposing nuclear power plants that could cause the same harm as atomic bombs.
The Maruki Gallery is home not only to 'The Hiroshima Panels', but to many collaborative works of art.
These works depict the harm afflicted upon people, caused by people. Just like war, these events must never be repeated again.