Suma's Works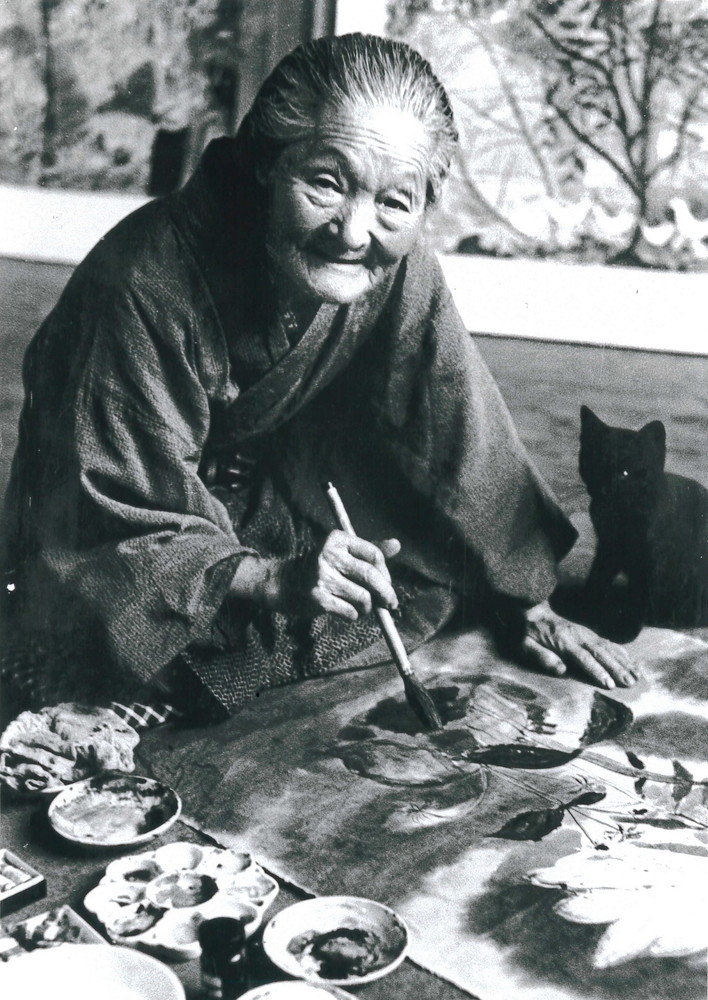 Suma Maruki, Iri Maruki's mother, began painting in her seventies with a push from her daughter in law, Toshi Maruki. Suma raised her children while supporting her family by running the shipping agent family business and doing farm work. Until she passed away at the age of 81 in 1956, she created over 700 works of art.
When asked by Toshi if she wasn't tired from painting so much, she answered, "compared to farm work, it's as if I'm playing." Suma's depictions of animals are full of humor and show a wide range of poses and emotions. Her interpretations of flowers are full of life, almost bursting from the artwork – even if it happens to be a flower in a vase.
Suma herself comes alive in her art.
She was kind and full of light, and her artwork has the power to make people happy.
Her innocent and uninhibited style of art was recognized, and she was awarded by the Nihon Bijutsuin (a non-governmental artistic organization in Japan dedicated to Japanese art) for her work for the first time in 1951, and in 1953 she was given alumni status.
Since the opening of the Maruki Gallery, Suma's artwork has always been on display, along with 'The Hiroshima Panels'. On first glance, it may seem that Suma's artwork is the complete opposite of 'The Hiroshima Panels', but there is something that connects them. Suma, who is a survivor of the atomic bombing, explained it best by saying, "If people do not drop the Bomb, it will not fall."