ExhibitionFinished
Date : Sept. 15 - Oct. 21, 2018
Kamo Akira: Vicarious Scene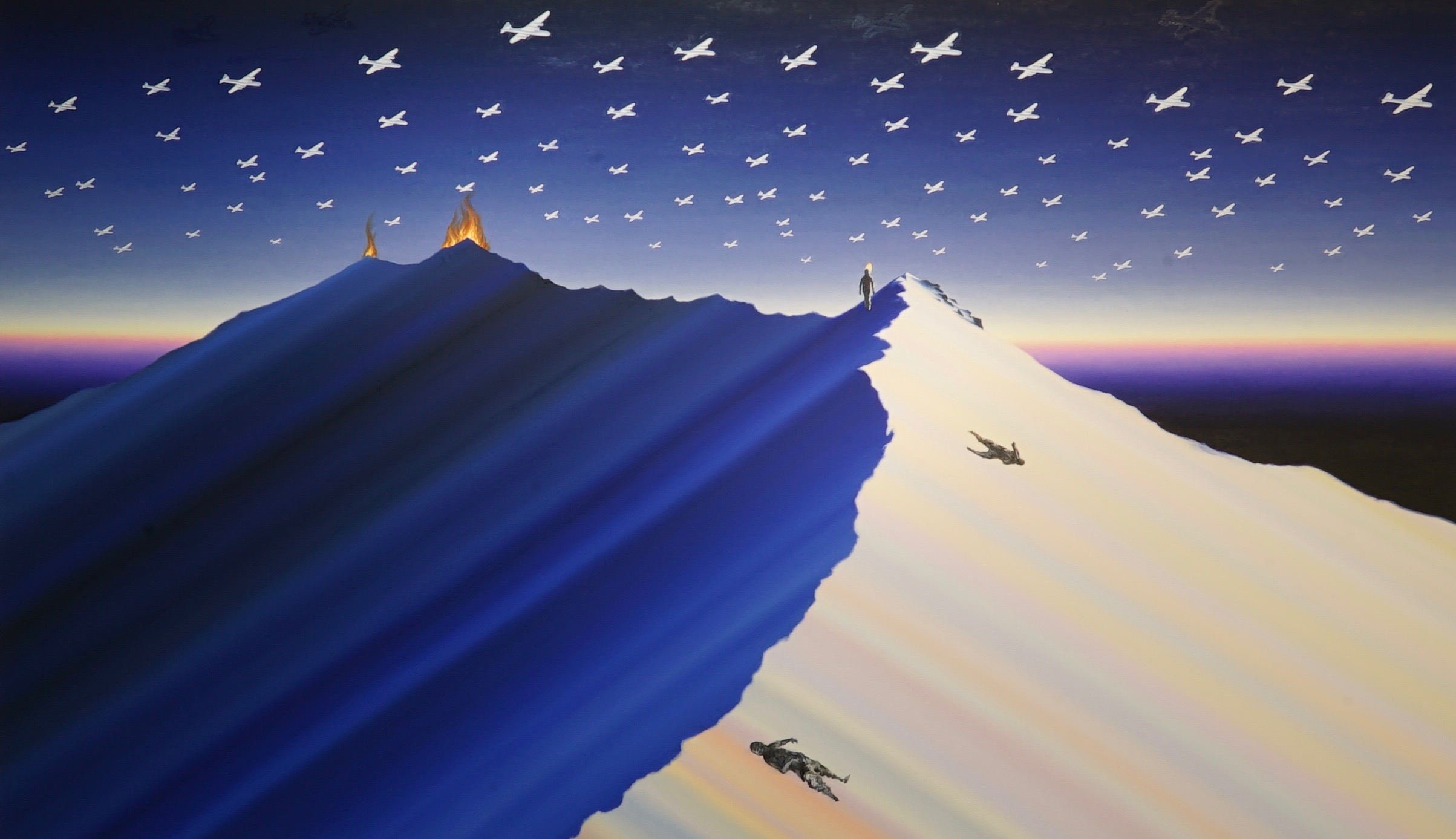 From September 15, we will hold a solo exhibition of Kamo Akira's work, Vicarious Scene. Since 3.11, Kamo's work has centered around the problems caused by nuclear power plants and radiation. In recent years, he has visited different places for residencies and exhibitions, learning various things from the history of those places and the people who live there, searching for wisdom on how to survive after 3.11.
This exhibition includes three solo exhibits; Vicarious Painting, an exhibition held at the Hiroshima Art Center in February 2017, Between Landscape and Portrait, held in June 2017, based on a friend who lived in the difficult-to-return zone in Fukushima, and Portrait of the Scene, held in December 2017, after documenting Minamata Disease while participating in a residency program at the Tsunagi Art Museum in Kumamoto Prefecture.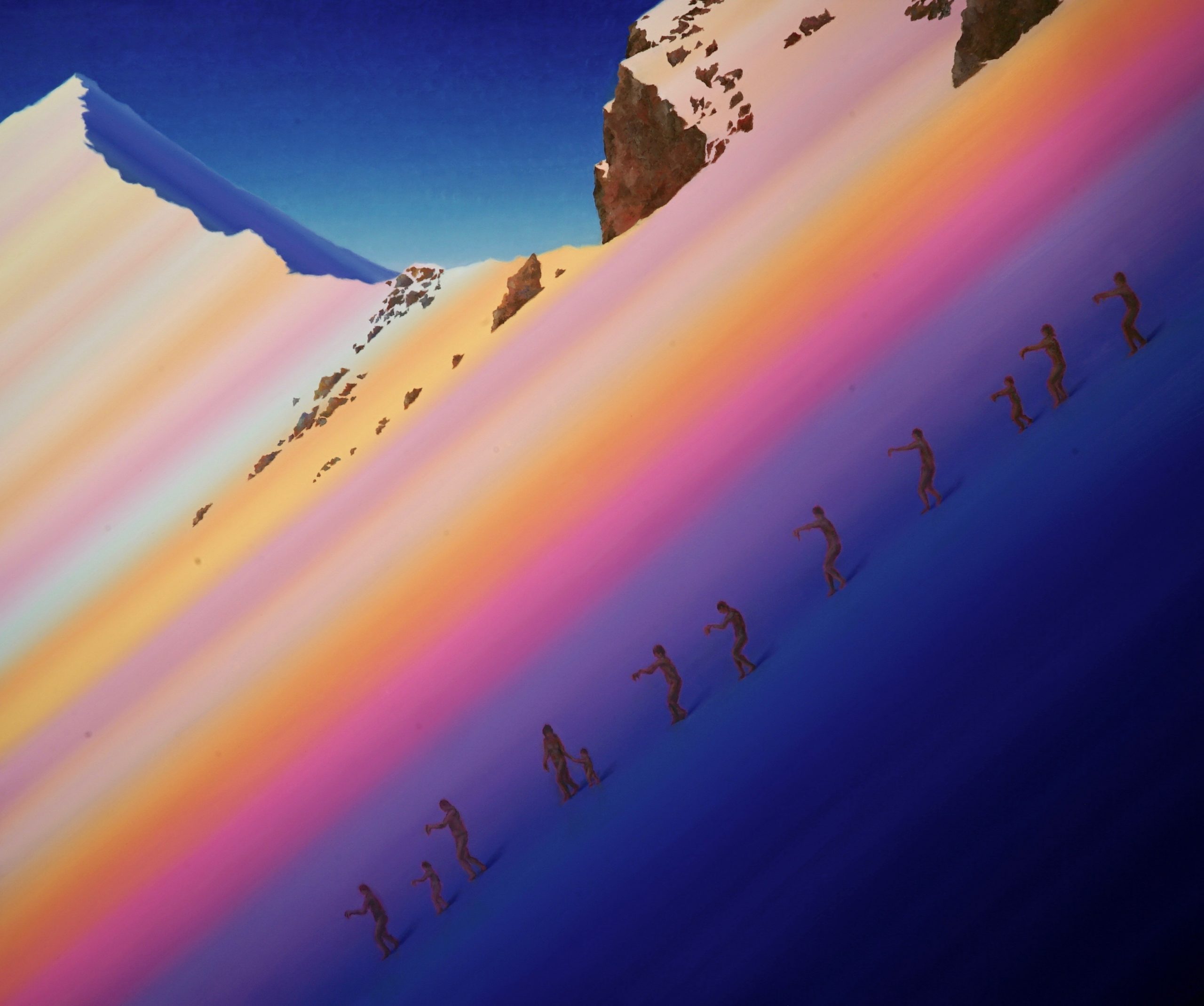 For his solo exhibition in Hiroshima, Kamo attempted to reproduce paintings by A-bomb survivors depicting their experiences of the bombing. Through the act of reproducing, Kamo explored the relationship between himself and the history of Hiroshima, and developed his own paintings. The act of reproducing the artwork was a way to reexamine Hiroshima, an event of the past for Kamo, as the personal history of the Hibakusha.
For the Fukushima-themed Between Landscape and Portrait, Kamo accompanied a friend and their family who had relocated to Chiba Prefecture, on their visit back to their home in the difficult-to-return zone in Fukushima. Through this experience, Kamo considered the problems Fukushima faces from the perspective of those directly affected.
For Portrait of the Scene, Kamo used stone carvings made by Minamata Disease patients in Eco Park Minamata as motifs for his work, based on his understanding of the history of Minamata Disease and its ongoing problems.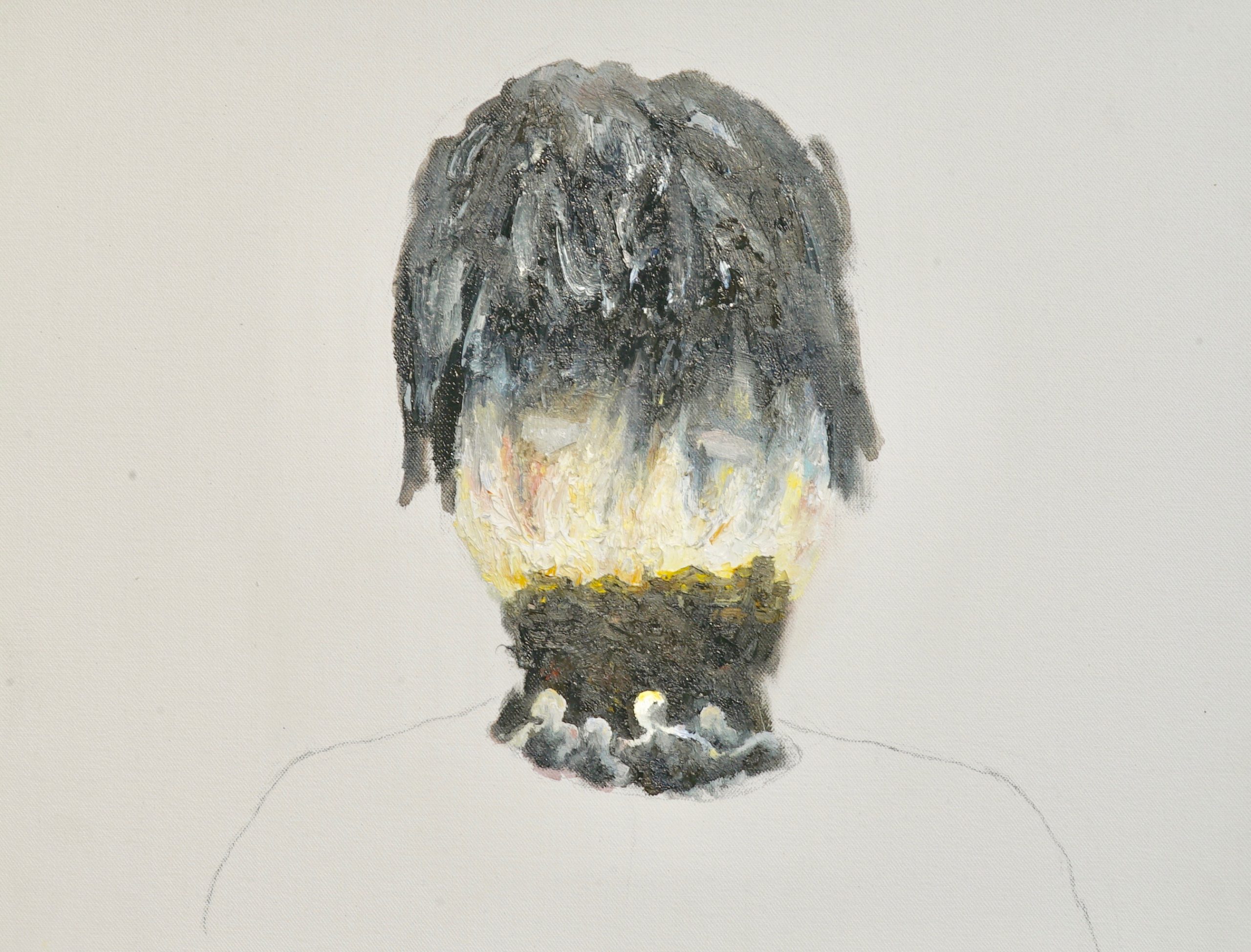 All three of these solo exhibitions not only look at historical events from afar, but also attempt to capture an aspect of the history of the individuals involved through art. Kamo's three experiences have led him to focus on the words 'Inori' and 'Nosari' and to seek wisdom from these words on how to deal with the issue of radioactive contamination.
Kamo interprets the word 'Inori (prayer)' as 'stretching the imagination to both the past and the future, and continuing to think about connecting both.' The word 'Nosari' is a word that comes from a dialect in the Kumamoto region, meaning a gift or blessing. Kamo was shocked by the process by which a fisherman and Minamata disease patient came to accept that Minamata disease, too, was a gift, after living with Minamata disease for nearly 60 years.
We hope you will enjoy the approximately 50 works that will be reconstructed to reveal the common threads of the three exhibitions, as well as the new works created with the keywords 'Inori' and 'Nosari.'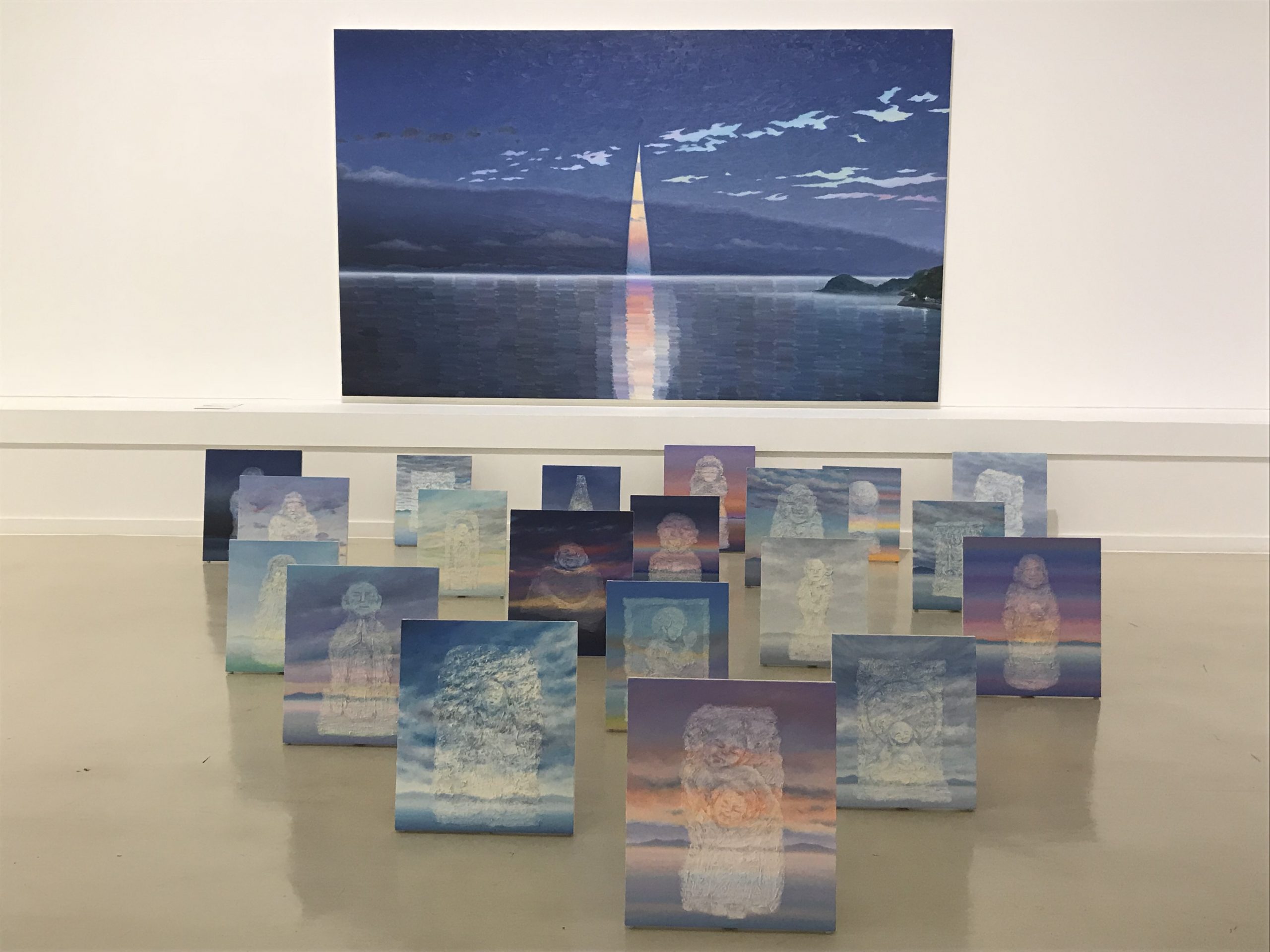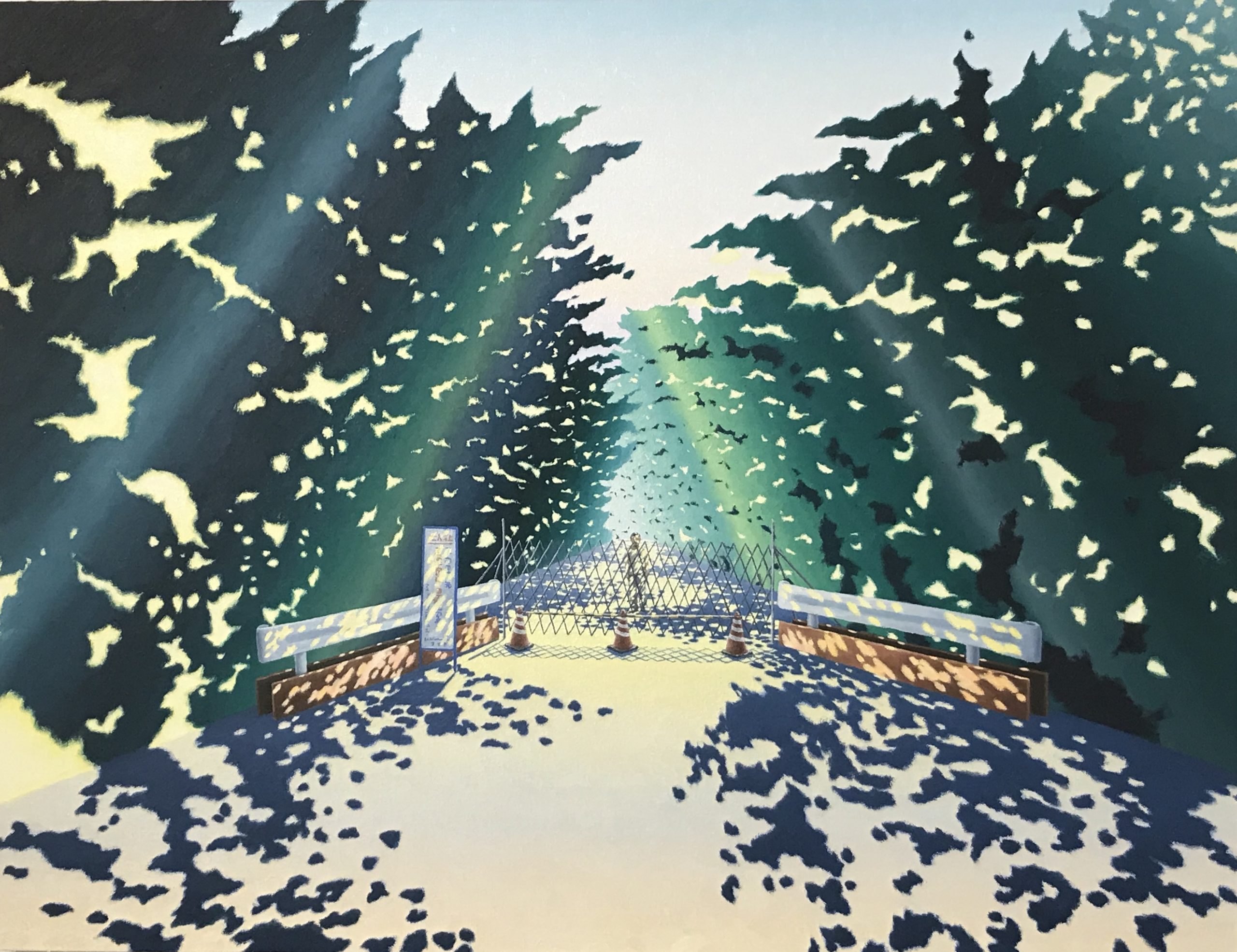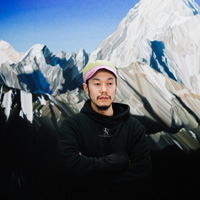 KAMO Akira
Born 1982 in Tokyo. Completed masters degree in painting at Tokyo University of the Arts, Department of Arts and Education. After 3.11, Kamo considered 'painting' and 'survival' to be synonymous, and created artwork in which his 'self' and 'society' appear relative to each other by interweaving images and events. Major exhibitions include; Portrait of the Scene, Tsunagi Art Museum (Kumamoto, Japan/2017), Between Landscape and Portrait, island JAPAN (Tokyo, Japan/2017), Vicarious Painting, Hiroshima Art Center (Hiroshima, Japan/2017), Death Grows in the Soil, Tachibana Gallery (Tokyo, Japan/2016), TSUSHIMA Art Fantasia 2016, (Nagasaki / 2016), Koukou To Kiseki (Navigation and Trajectory), International Art Center Aomori (Aomori / 2015), VOCA Exhibition 2015, The Ueno Royal Museum (Tokyo / 2015), Wall Art Festival 2014, Ashram School (India / 2014), Artists-in-Residence Project at the Soy Sauce Warehouse in Spring Session, Setouchi Triennale 2013 (Kagawa/2013), [Painting] and [Survival], island MEDIUM (Tokyo/2012), and other works.
---