Art Space Exhibition: Kondo Akiko 'Fabric works and oil paintings'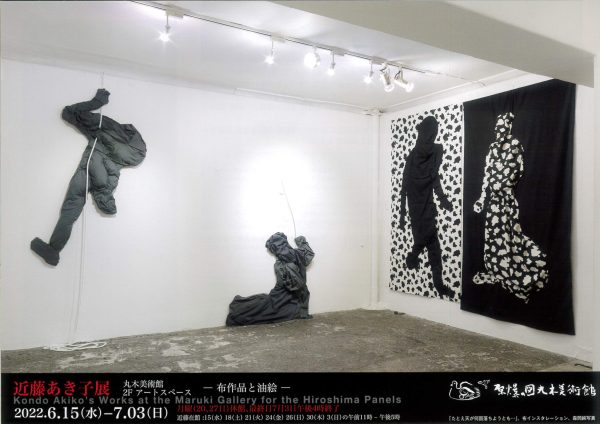 An exhibition by Kondo Akiko 'Fabric works and oil paintings' will be held in the art space of the Maruki Gallery (2nd floor) from June 15 to July 3, 2022.

The following is an excerpt from the flyer.

I first learned of the Hiroshima Panels when I was a child living in a house on an orchard in a rural area of Niigata Prefecture. My mother would tell stories for my younger sister and me every night as bedtime stories. One of the stories was about a group of Japanese youths who toured the world with the Hiroshima Panels. My mother, who was very young then, must have seen the article in the newspaper and was so moved that she shared the story with us.
Decades later, I participated in the No Nukes No War Exhibition at the Maruki Gallery. It was the first time I came face to face with the Hiroshima Panels, and I continued to exhibit my work almost every year thereafter.
This time, I will be holding a small solo exhibition on the second floor of the gallery, in a room next to the Hiroshima Panels. I must be well-prepared so as not to be overwhelmed by the tremendous energy coming from the Maruki's works.