ExhibitionFinished
Date : Sept. 12 - Oct. 25, 2020
Toshiko Akamatsu and Moscow, 1937-1941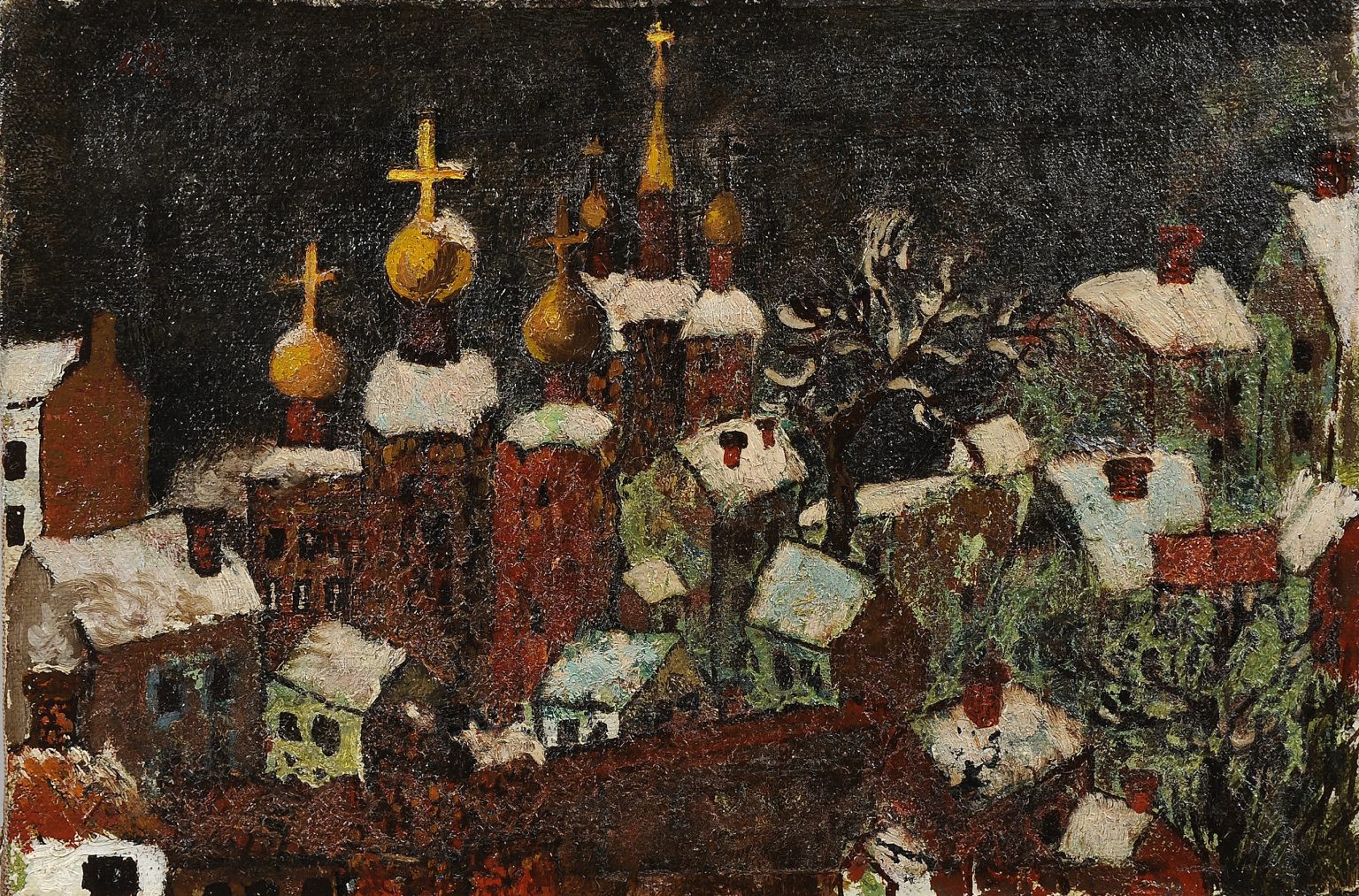 Toshiko Akamatsu (later known as Toshi Maruki) had been to Moscow twice in 1937 and 1941 as a home tutor to the children of an official interpreter and a secretary. Her first visit was in April 1937 and stayed there through the following year. Her second visit was in January 1941 for half a year. This was at a time when Akamatsu was in her twenties and it was her first time traveling to a foreign country, especially to the country famous for oil paintings. The European experience in Moscow was an important opportunity for her to mature as a painter. In 1939, right after her first visit to Moscow, Akamatsu was accepted in the Nika Art Exhibition for the first time for her painting Shirakaba no Hayashi (White Birch Trees Forest) (drawn in Hokkaido), which reflected her memory of the landscape of Moscow.

The towns in Moscow, daily lives of the people, summer houses in suburbs, plays and exhibitions, were themes she drew enthusiastically in her sketches every day. These sketches could be read as valuable materials to understand how Moscow looked at that time.

This exhibition showcases 10 existing oil paintings and hundreds of pencil and watercolor sketches. It highlights a young female painter's experience in Moscow.
---