ExhibitionFinished
Date : Nov. 7, 2020 - Jan. 24, 2021
Aguri Uchida: VOICES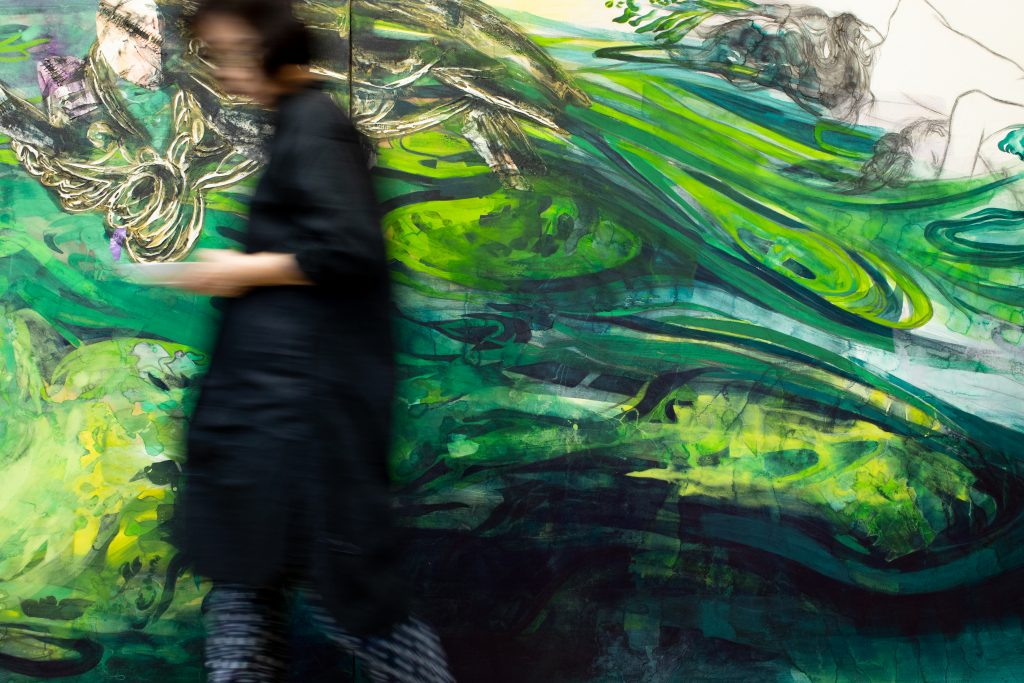 It is a privilege to present Aguri Uchida: VOICES at Maruki Gallery, coinciding with the 70th anniversary of the Hiroshima Panels by Iri Maruki and Toshi Maruki. Aguri Uchida (b. 1949, Tokyo) is an influential painter in the contemporary Japanese painting scene. This exhibition is a result of her interest towards The Hiroshima Panels and The Battle of Okinawa in recent years, where she studied the painting materials and techniques of these artworks. Uchida especially resonates with Iri Maruki's experimental ink wash painterly style, as it is an element of expression that has been passed down through generations of artists. Physicality is one of her major themes and as a painter, she pursues the root of human existence in her paintings. This is also reflective as an underlying painting theme of Iri Maruki and Toshi Maruki's practice.
The exhibition starts off with a display of artworks by Uchida, Iri Maruki, and Toshi Maruki, where their works are placed alongside each other's as a form of contemplation and reflection. In the main exhibition room, Uchida presents an eight-meter width painting that she made specially for this exhibition. This new piece of work is juxtaposed with a highly abstract painting that Iri Maruki drew over half a century ago.
This exhibition is an attempt to reconsider the genealogy of painters and their forms of expression, which are timeless and indicate possibilities for multi-layered artistic dialogues. It places Uchida's paintings along the historical timeline as well as brings a new perspective to Iri Maruki and Toshi Maruki's paintings and the Hiroshima Panels. This also opens new ways of interpreting their paintings.
Grants from: The Kao Foundation for Arts and Sciences, The Asahi Shimbun Foundation
Supported by: Musashino Art University, Museum & Library
Aguri Uchida
Born in 1949 in Tokyo, Japan. Uchida enrolled in the Department of Japanese Painting at Musashino Art University in 1969 and earned her MFA in Japanese Painting in 1975. She stood out early in the scene by being accepted in the Shinseisaku and the SOGA-kai while she was in university. Uchida won many prizes including the Grand Prize at the Contemporary Nihonga: 12th Yamatane Museum of Art Prize Exhibition, the 1st Higashiyama Kaii Memorial Nikkei Nihonga Awards in 2002, the 68th Kanagawa Cultural Award as well as the SOGA-kai prize in 1975, 1987, and 1991. In 2019, she had a solo show titled Aguri Uchida: Ingratiated Painting as Inselberg at Musashino Art University, Museum & Library. An online video explaining Iri Maruki's technique and materials by Aguri Uchida herself was filmed for the exhibition, Iri Maruki: A Retrospective, held at Okuda Genso Sayume Art Museum, Ichinomiya City Memorial Art Museum of Setsuko Migishi, and the Suiboku Museum, Toyama.
Aguri Uchida's website: http://www.aguriuchida.com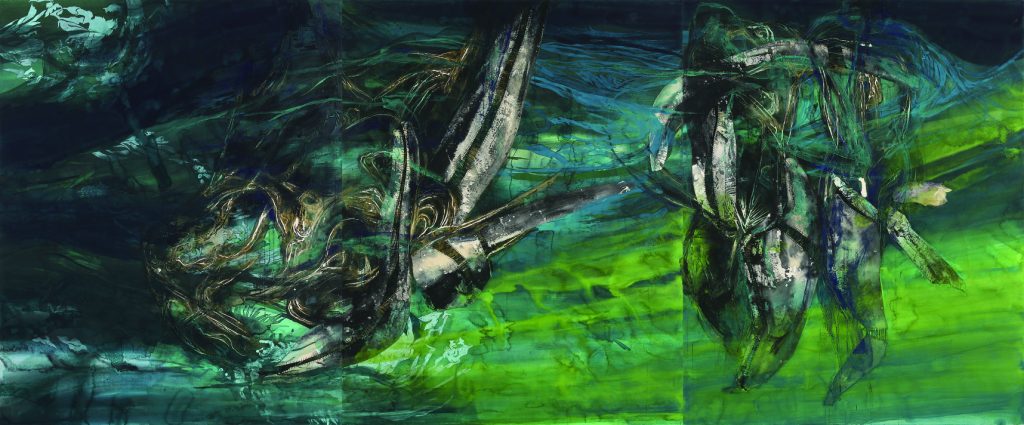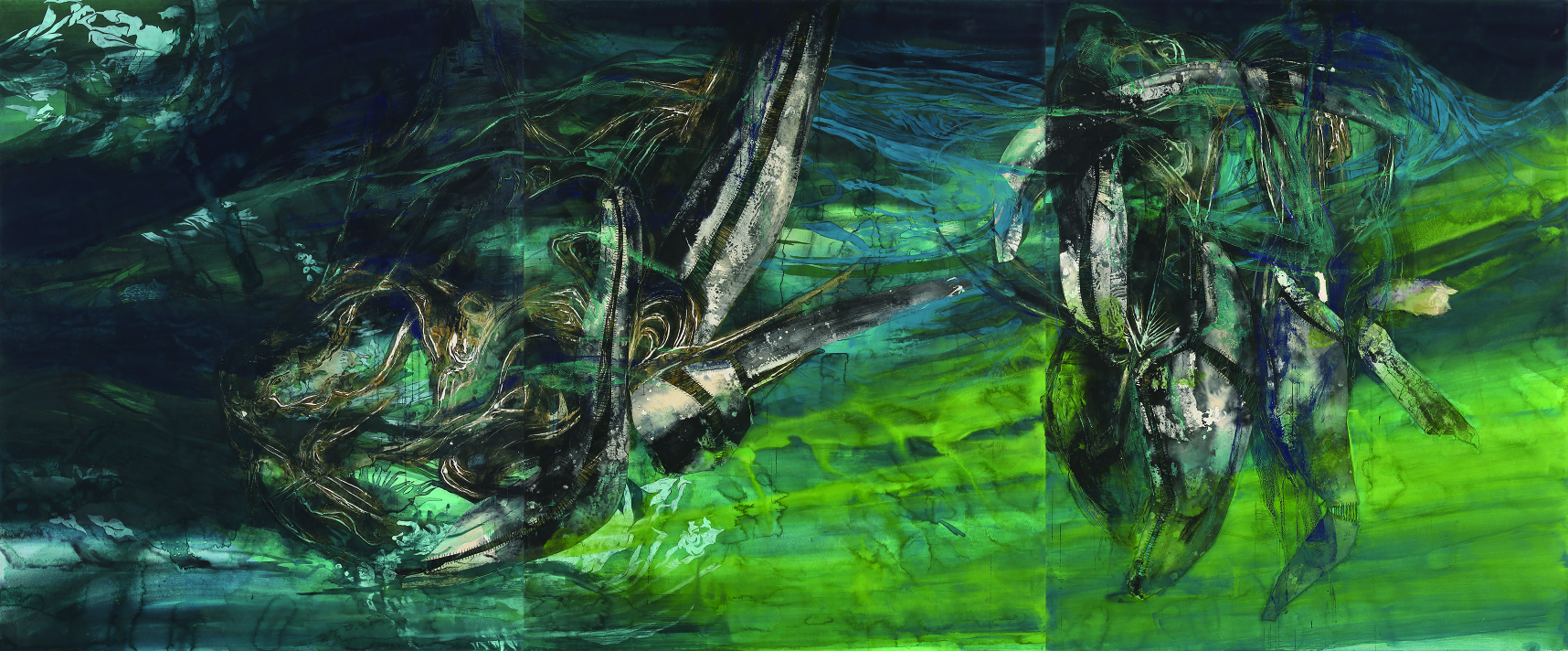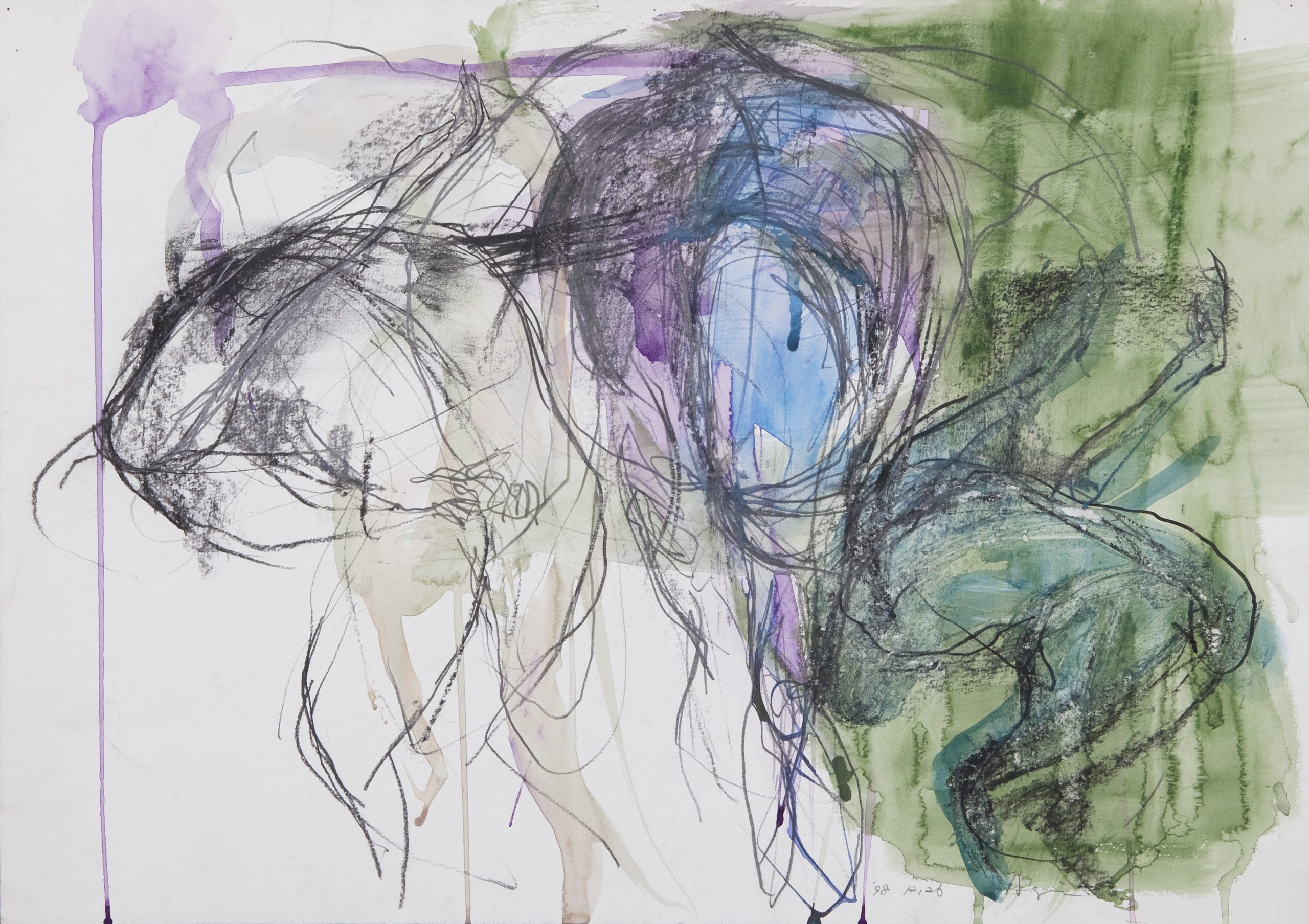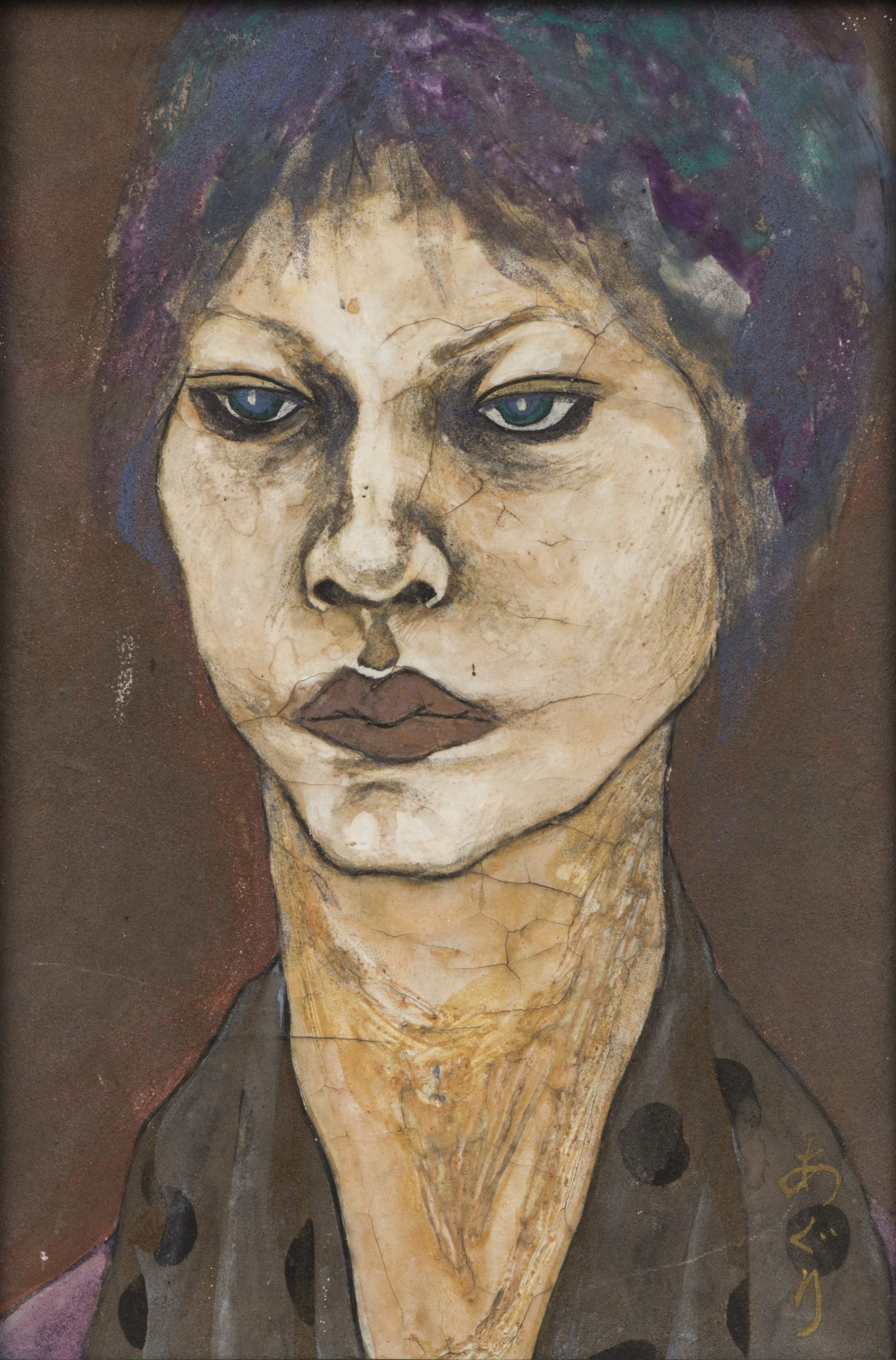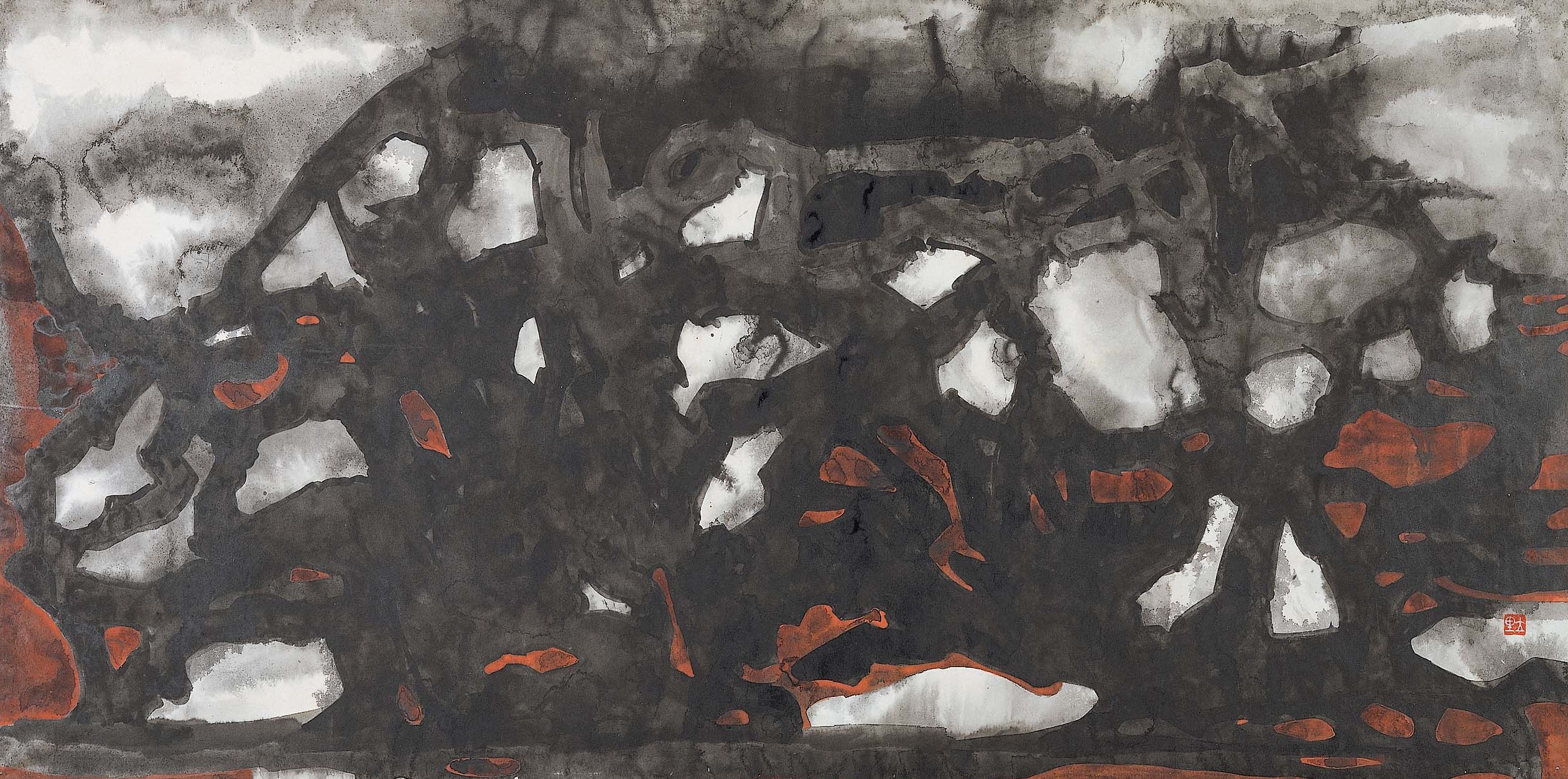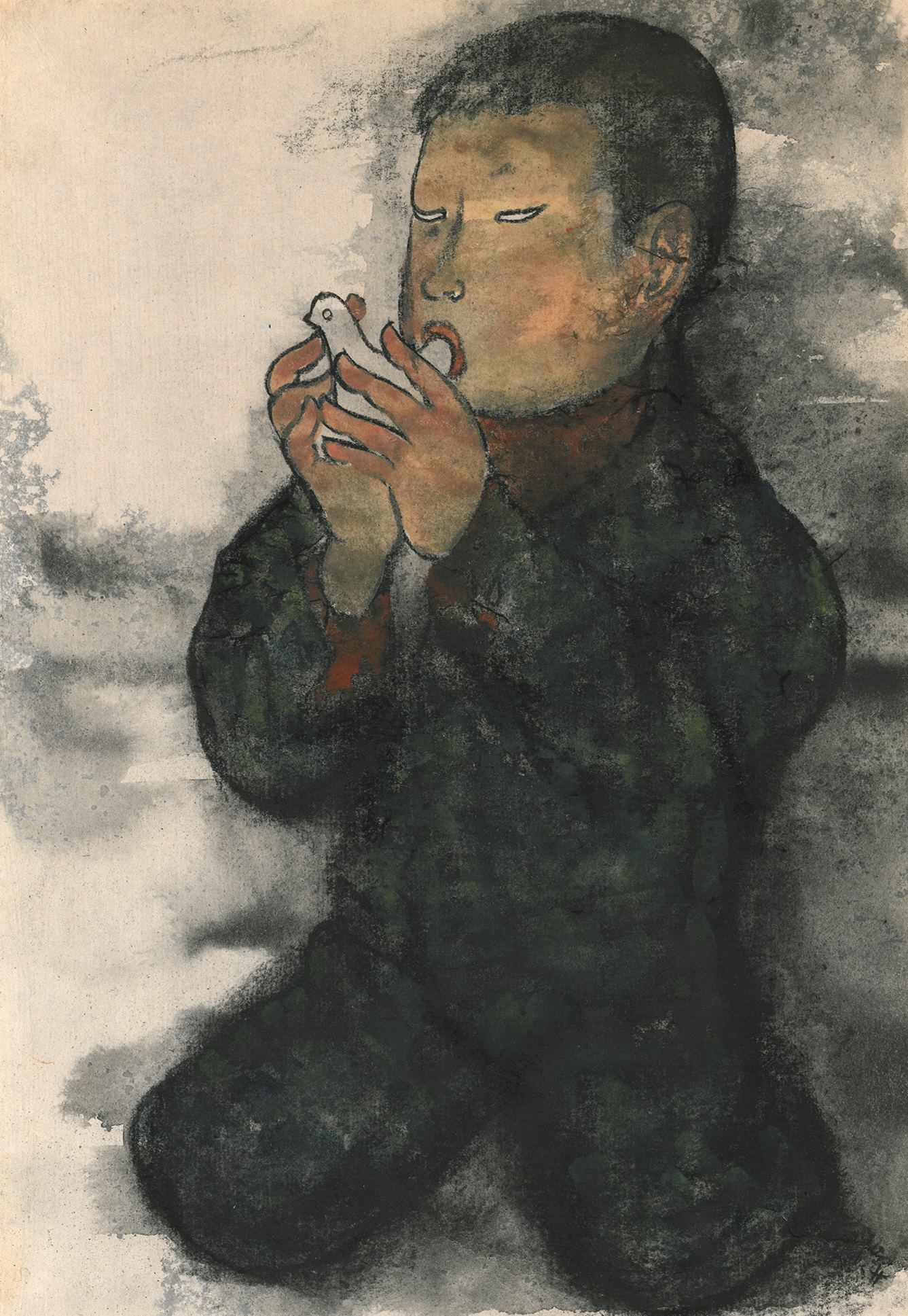 ---
Aguri Uchida: Voices exhibition catalog
The catalog will be printed by the end of December.
A5 size, 40 pages
The catalog includes essays specially written for this exhibition by the artist, Aguri Uchida, and many installation shots of the exhibition.
Texts: Aguri Uchida and Yukinori Okamura
Photo: Ali Uchida
Design: Sho Watanabe
Retail Price: ¥300
Shipping Cost (Domestic only): ¥180

Available for pre-order on the website.
Two Aguri Uchida's postcards will be given as a pre-order gift. For purchasing inquiries, please contact Maruki Gallery with your name, address, contact number, and quantity purchased. The catalog will be sent out with a postal transfer form after printing.

---
Exhibition-related event
A live drawing by the artist will be shown virtually.
*More details will be announced on the website on a later date.
---
Information about Aguri Uchida Group Exhibition, Realism of Life: Masterpieces of Nihonga
In conjunction with Aguri Uchida: VOICES, the group exhibition Realism of Life: Masterpieces of Nihonga is being held at the Museum of Modern Art Kamakura & Hayama from 10th of October to 20th of December, 2020. The exhibition showcases approximately 60 masterpieces by modern and contemporary Japanese-style painters, including Shoin (Wind Through Pine Trees), 1965 by Iri Maruki and Kanzashi (A Hair Pin), 1955 by Suma Maruki. Uchida's new works are also included in this exhibition.