ExhibitionFinished
Date : Apr. 28 - Jul. 8, 2018
Kazama Sachiko Exhibition Dyslympia 2680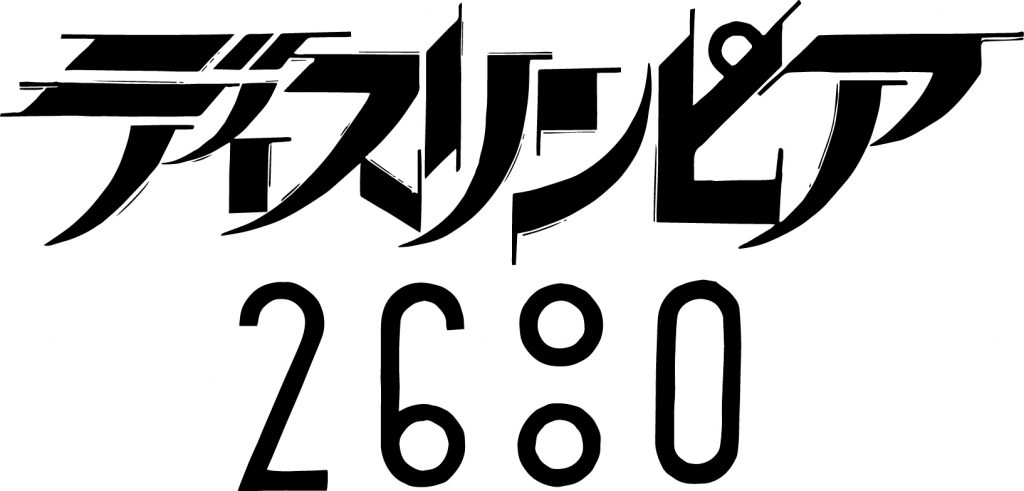 Kazama Sachiko is an artist who, based on her thorough and original research, carves out the dark side of history while connecting present and future with cartoon-like expressions mainly through woodblock prints. Her works, which evoke a sense of humor and sharp social criticism, have been attracting much attention in Japan and overseas in recent years.
Kazama, who focused on the distortion of eugenics, spent four years collecting and researching related materials from the prewar period for her new work Dyslympics 2680, which is the largest work she has ever produced, a massive woodblock print 2.4m in height and 6.4m across. The National Eugenics Law was enacted in 1940, the year 2600 of the Emperor's reign, and the Tokyo Olympics were to be held in the same year. The 2020 Tokyo Olympics will be held 80 years later.
With a sense of irony and humor, the print depicts the opening ceremony of Dyslympics 2680, the Olympics to be held in the near future, in the fictional city of Dyslympia, in a stadium that is a mixture of reality and fiction. Expect to see the celebration of Healthism and the hellish state of human natural selection in this new work, sharply engraved on woodblock prints.
Baron Kindai Goshu Maro in Iwo Jima depicts tragic hero Takeichi Nishi, a gold medalist in the equestrian events at the Los Angeles Olympics who was later killed in action on Iwo Jima, and 'Kindai Pentathlon Maro', a mechanized baron who combines the modern Olympics with a modernized version of the pentathlon. Human Mt. Fuji, created on a sliding door covered with aluminum foil, depicts physical education and the military, both of which were preceded by spiritualism, to express the illusion of victory (or that dreams come true) if one works hard enough.
Cooperation: MUJIN-TO Production
---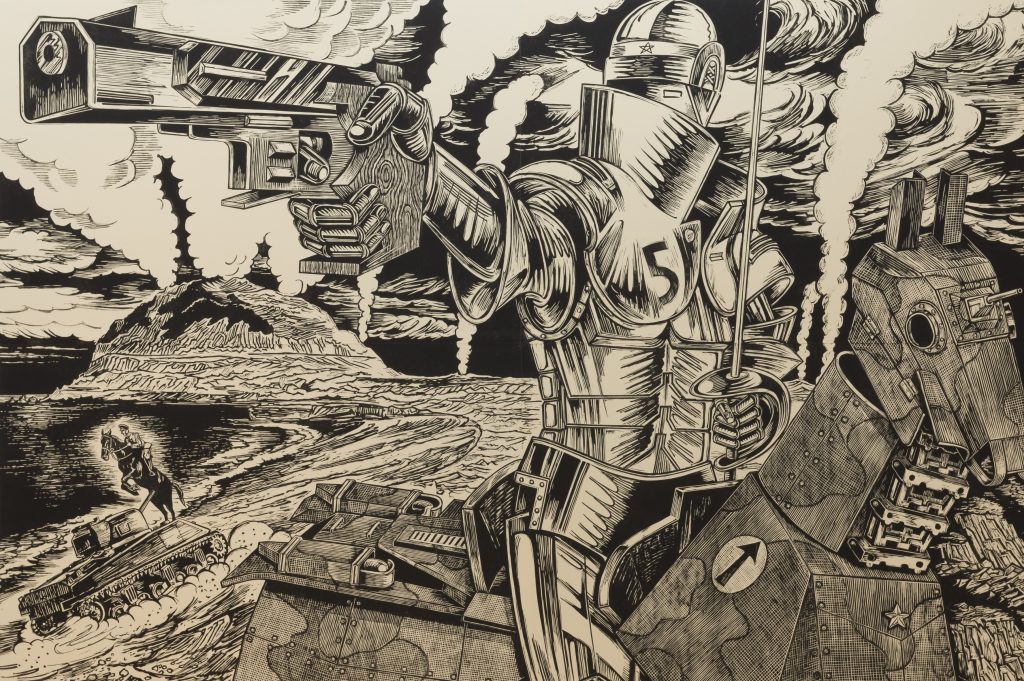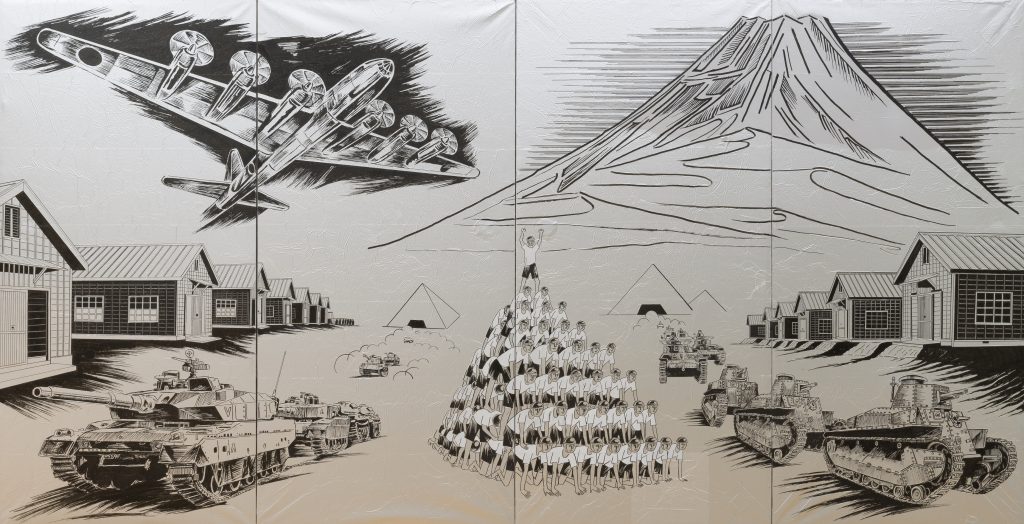 Kazama Sachiko
Born in Tokyo in 1972. Kazama explores the past for the root causes of phenomena occurring in the present, and produces black woodblock prints that foreshadow the dark clouds hanging over the future. The woodblock prints, which are composed of various motifs on a single screen, are cartoonish and nonsensical, and although they are monochromatic, Kazama attempts a variety of expressions by making full use of shading and coloring. In her works, Kazama tries to capture scenes in which the reality of contemporary society and history is sometimes seen as funny and comical. This reflects the artist's awareness that she would rather be an observer than a participant in society. Although her work is fictional, Kazama conducts thorough and original research through the study of rare books to uncover the black darkness of reality and history, and to extract lies from the truth and to depict the truth in lies. In 2016, she was a recipient of the 8th Souzou Suru Dentou Shou (Creating Traditions Award) from the Japan Arts Foundation. Recent major exhibitions include 11th Gwangju Biennale: The Eighth Climate (What Does Art Do?)" (2016), Open Studio Program 69 KAZAMA Sachiko: Unflagging Us (2016),  Yokohama Triennale 2017- Islands, Constellations & Galapagos (2017), etc.
Kazama Sachiko's Blog Sougai No Kurogeshou (Japanese Only)
---