The South Sea Islands Portrayed by Toshiko Akamatsu has just been released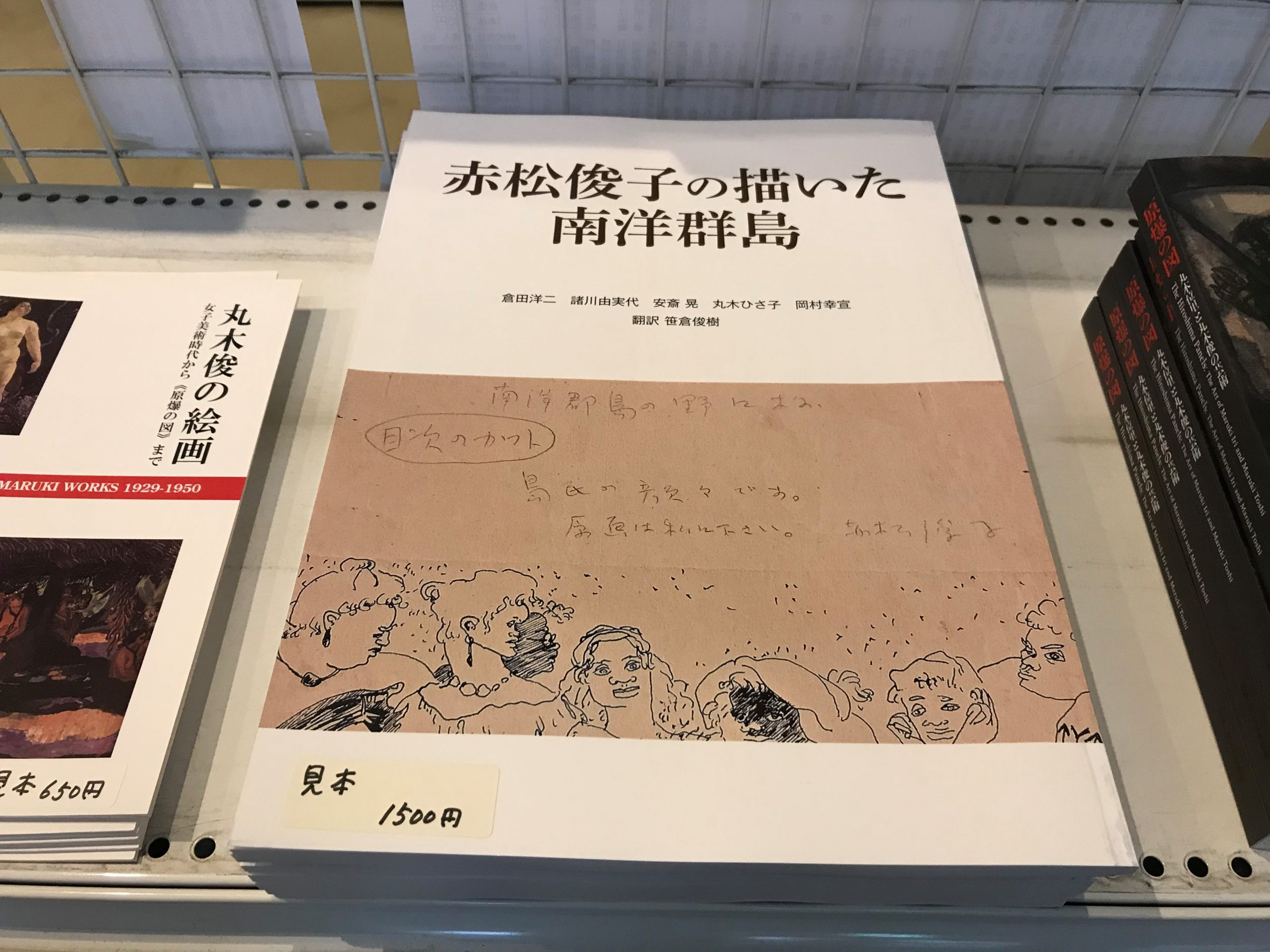 We are delighted to announce that a new publication The South Sea Islands Portrayed by Toshiko Akamatsu has just been released.

Texts: Yoji Kurata, Yumiyo Morokawa, Akira Anzai, Hisako Maruki, and Yukinori Okamura
Translaton: Toshiki Sasakura
Language: Japanese and English
Publishing: Nihonbare
Retail Price: ¥1,500
This documentary publication is birthed after psychiatrist Yumiyo Morokawa visited the exhibition Toshiko Akamatsu and The South Sea Islands in 2014 at Maruki gallery. Thereafter, she proposes marine biologist Yoji Kurata, who had studied the Palau Islands in detail, to decipher Toshi's sketches.
Before Yoji Kurata passed away in November 2019, he gave comments with great detail about what was depicted in Toshi's sketches. Thankfully, Dr. Morokawa complied it into a publication with much enthusiasm.
The publication is available at Maruki Gallery shop and please check it out if interested.