We offer Online Events/Programs on the Hiroshima Panels in English
We started working with partner organizations, universities, and other institutions abroad to create online events, programs and classes on the Maruki Gallery and the Hiroshima Panels. We can cater to a wide variety of groups.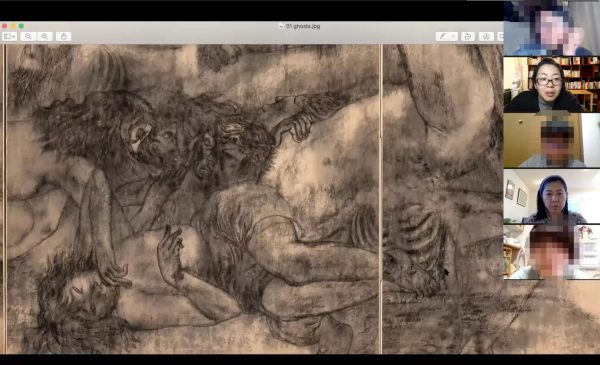 We also provide teaching materials to educational programs. They are available both in data form (such as images, video, etc.) and physical form (rental replica photo panels etc.).
If you would like to plan a event or borrow the panels during the summer, particularly from the end of July to the first half of August, we recommend you to contact us well in advance. Please note that we receive many requests during this period and we may not be able to accommodate all requests.
We hope to collaborate with more partners around the world! If you are interested, please make an inquiry using the contact form on our website.