Ghosts, Part I of The Hiroshima Panels returned to the gallery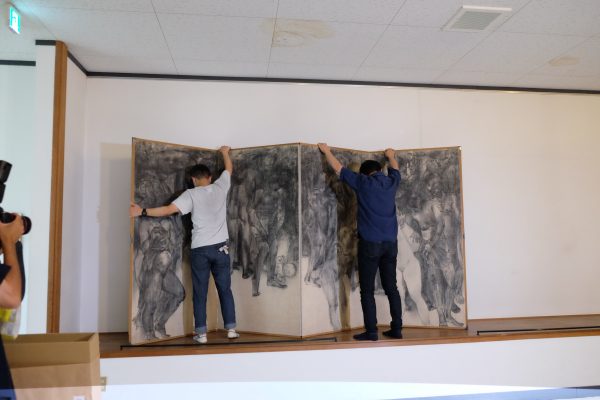 Ghosts, Part I of The Hiroshima Panels returned to the Maruki Gallery following the completion of restoration work on the painting. Director Shimizu Yoshiro and researcher Isogai Akiko of the Institute for Conservation of Cultural Property at Aichi University of the Arts where the restoration work was carried out visited the gallery to see the painting returned.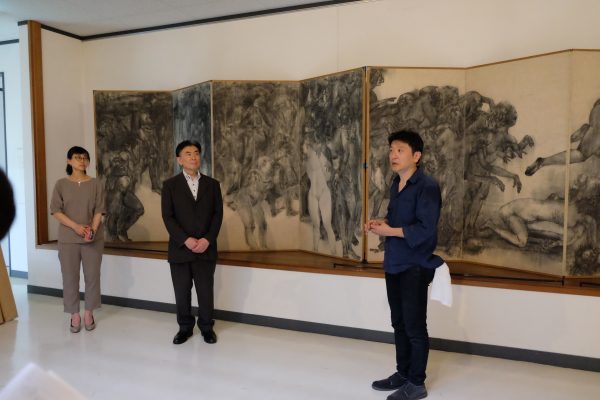 The work took place over a period of about 18 months beginning in January 2022. You can learn more about the restoration work in this article.
FEATURE: Young woman completes 1st major "Hiroshima Panels" restoration work – KYODO NEWS – Jul 8, 2023

With the work on Ghosts completed,Part II of the Hiroshima Panels, Fire, will now be sent to Aichi University of the Arts for restoration which is expected to continue until 2025. In the meantime, a full-size copy of the painting will be on display at the Maruki Gallery.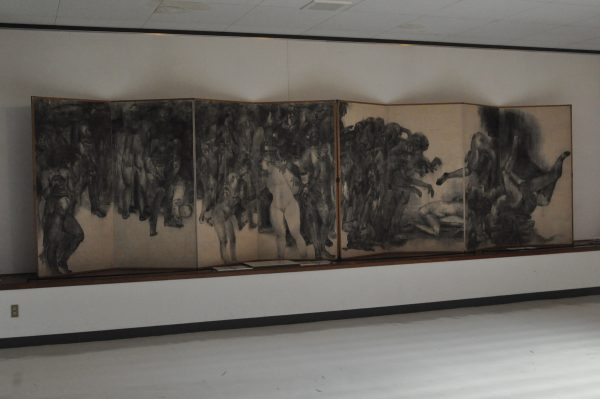 The conservation and restoration of the Hiroshima Panels is being carried out by the Preservation Fund for the Hiroshima Panels and it is thanks to your generous support that we have been able to restore Part I, Ghosts. We would like to express our gratitude to all those who have supported this vital work and look forward to your continued support for the conservation and restoration of Part II: Fire, as well as the third and subsequent parts.