Hiroshima Memorial Day at the Maruki Gallery – Hokimoto Sora and Maeno Kenta live performance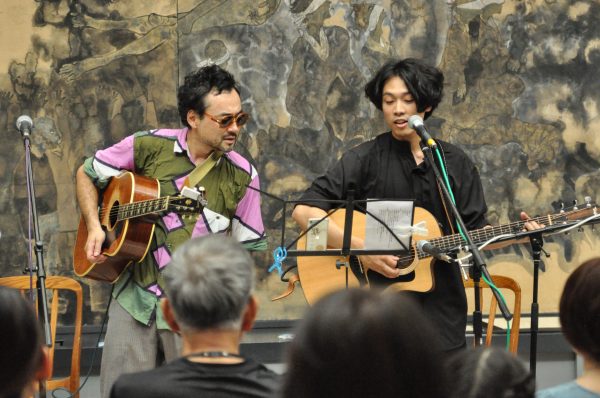 August 6 was the Hiroshima Memorial Day at the gallery. Many people visited the gallery in the morning, having been featured in the Asahi Shimbun newspaper.
The live performance by Maeno Kenta and Hokimoto Sora in the afternoon was so popular that it became fully booked within a day after the official announcement.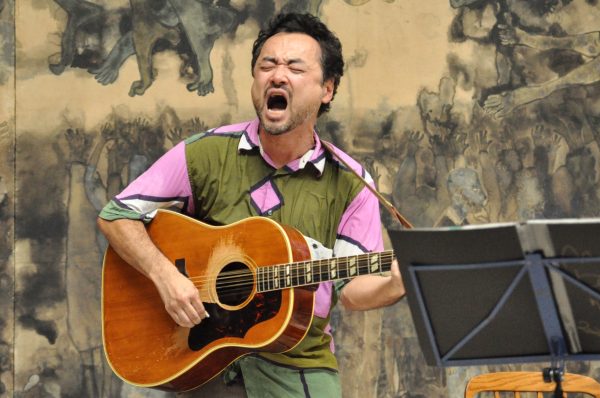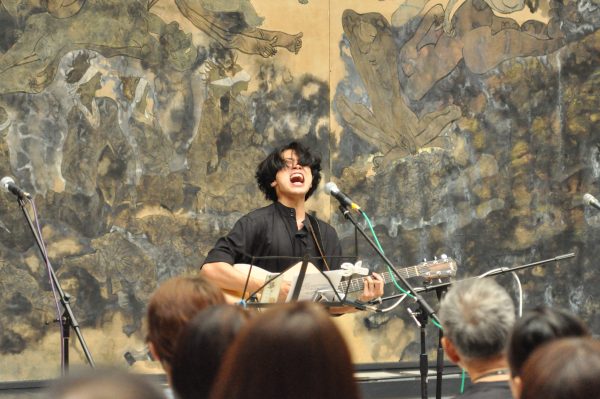 We extend our thanks to both of them for bringing their wonderful songs to the Maruki Gallery. It was a perfect way to mark the Hiroshima Memorial.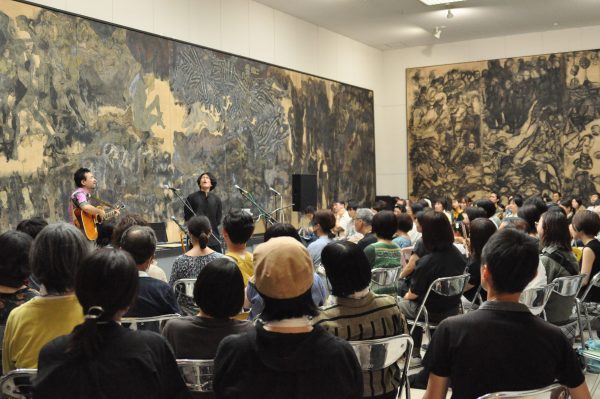 Due to changes in the natural environment of the Toki River and the extreme heat, we did not hold a floating lantern ceremony, but we offered lanterns in front of the Hiroshima Panels in the evening and observed a moment of silence.