ExhibitionFinished
Date : Apr.27 - May.6, 2019
Special Screening of Kyun-Chome: Making a Perfect Donut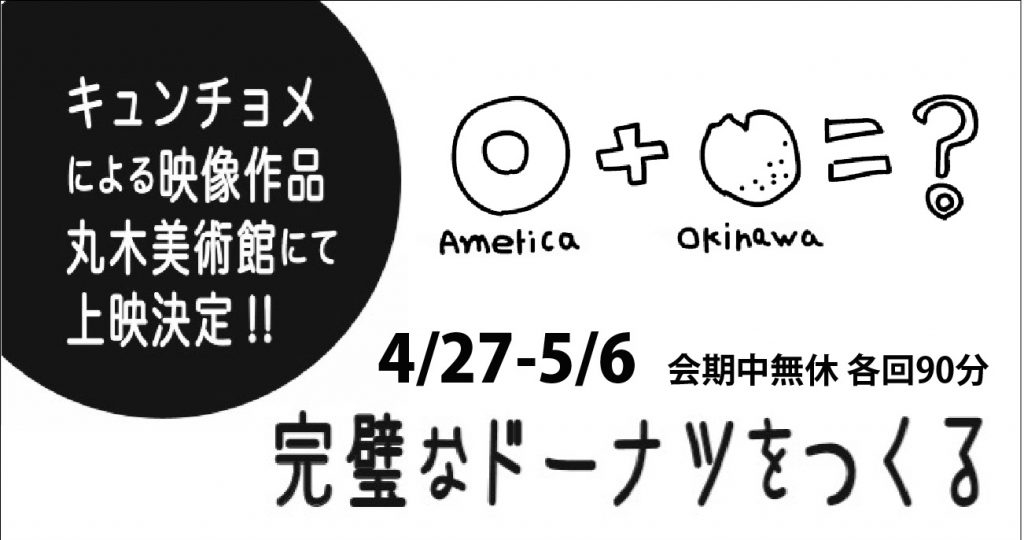 I made a plan to combine the American donut and the Okinawa's donut for making a perfect, holeless donut. But it was very hard.

This is story about a donut.
But it is not just a story about a donut.
It is story about politics, About a history about a belief and a love.
But, of course, it's about the donuts.
Kyun-Chome
---
Supported by Haruka Iharada
Contact: kyunchomedonut@gmail.com
Venue: Maruki Gallery for the Hiroshima Panels, Art Space 2F (*Open daily during this exhibition)
Screening Schedule: 9:30 11:00 12:30 14:00 15:30 Free entry / 90 mins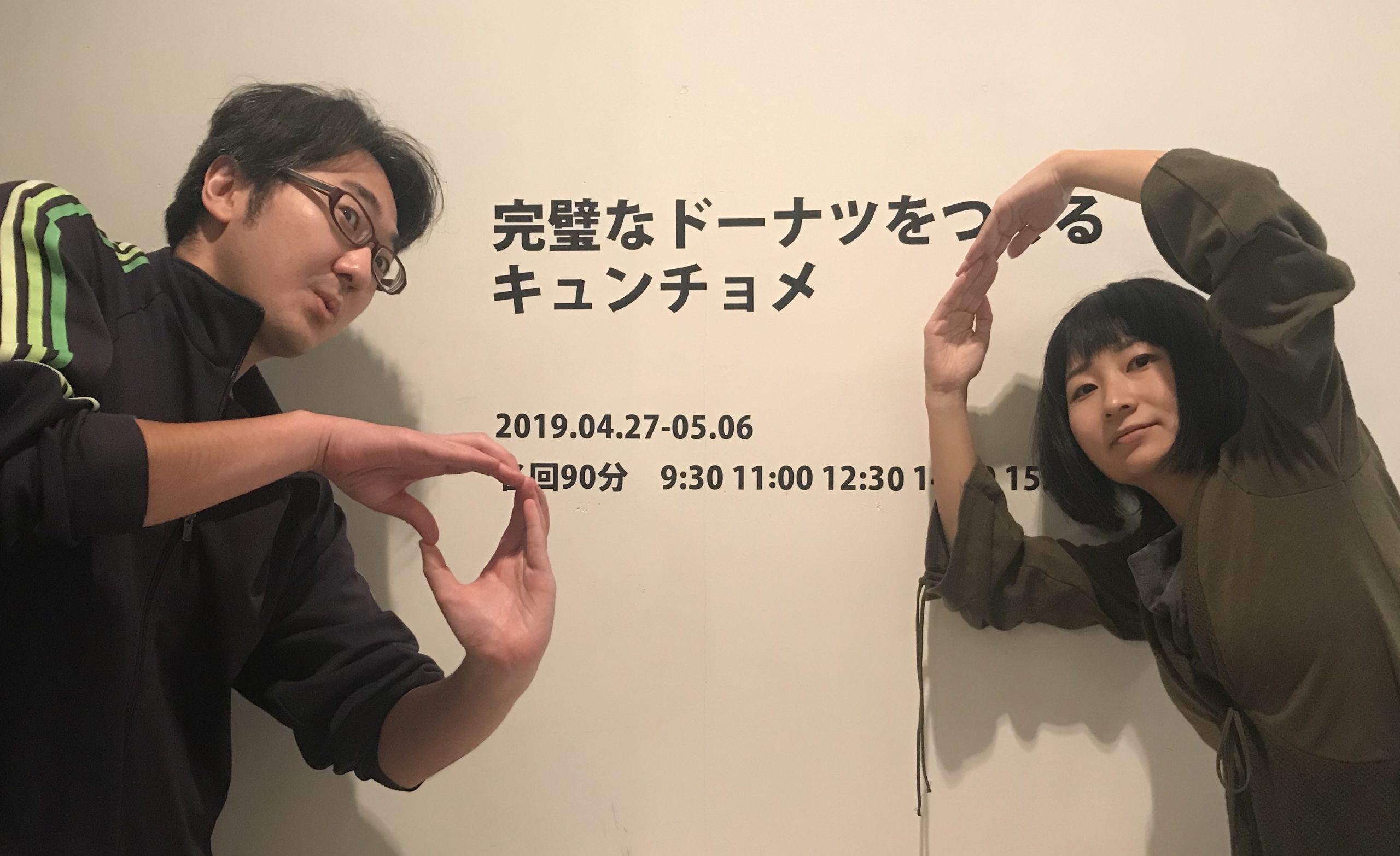 Kyun-Chome
Male-female artist duo has collaborated since 2011. The artist duo consists of Eri Homma and Nabuchi. Kyun-Chome produces video and installation works that access the inner, hidden side of humans due to societal problems and changing times, via strange acts. Past prizes and exhibitions include: the 17th Taro Okamoto Award for Contemporary Art, Gangwon International Biennale – The Dictionary of Evil (Gangwon, Korea, 2018) and Reborn-Art festival (Ishinomaki City, Miyagi, 2018).
Kyun-Chome's website
---
Exhibition-related events
The Peace Education Tour: LOVE&GUNS
For further details, please visit Kyun-Chome's website.
Artist Talk: Throwing the perfect donut far away
Date and Time: May 5th, 2019, 1:00 p.m.
Avenue: Maruki Gallery for the Hiroshima Panels
Speakers: Kyun-Chome (Artist Duo), Haruka Iharada (Curator), and Yukinori Okamura (Curator of Maruki Gallery for the Hiroshima Panels)