ExhibitionFinished
Date : Apr. 2 - May 26, 2019
The Circus Exhibition

Host: Circus Exhibition Committee (Maruki Gallery, Pole Pole Times, Shinjuku Shobo)
Partners: Masaki Ukai (Chairman of the Misemono Society, Professor at Kyoto Bunkyo University), Toshiaki Kamijima (Circus performer, Asakusa Zatsugeidan [Circus Troupe]), Kyoichi Tsuzuki (Photographer, Editor, Journalist), Fumiki Hayashi (Cultural Anthropologist, Professor at Kanda University of International Studies), Misemono [Freak Show] Society, Asakusa Zatsugeidan, Maruyama Kougeisha
Exhibiting Artists: Shotaro Sawada, Toshi Maruki, Seiichi Motohashi, Koji Suzuki
Maruki Gallery is pleased to present a special exhibit, "The Circus Exhibition."
The modern Japanese circus can trace its roots to an acrobatic troupe that was influenced by a foreign circus that came to Japan in the late Edo Era. While retaining the traditional Japanese acts such as acrobatics, foot juggling, and horse riding, a uniquely Japanese circus culture flourished and spread across the sea to the Korean peninsula.
This exhibition features a wide range of rare and original artifacts, including sign boards and posters, as well as video footage of recent circus performances and freak show booths. Also on display are many works by painters, picture book artists, and photographers who were captivated by circus culture. Experience the strange and fascinating world of the circus through this collection of 110 works, some of which date back to the early days of the circus movement.
Act 1 The Circus in Japan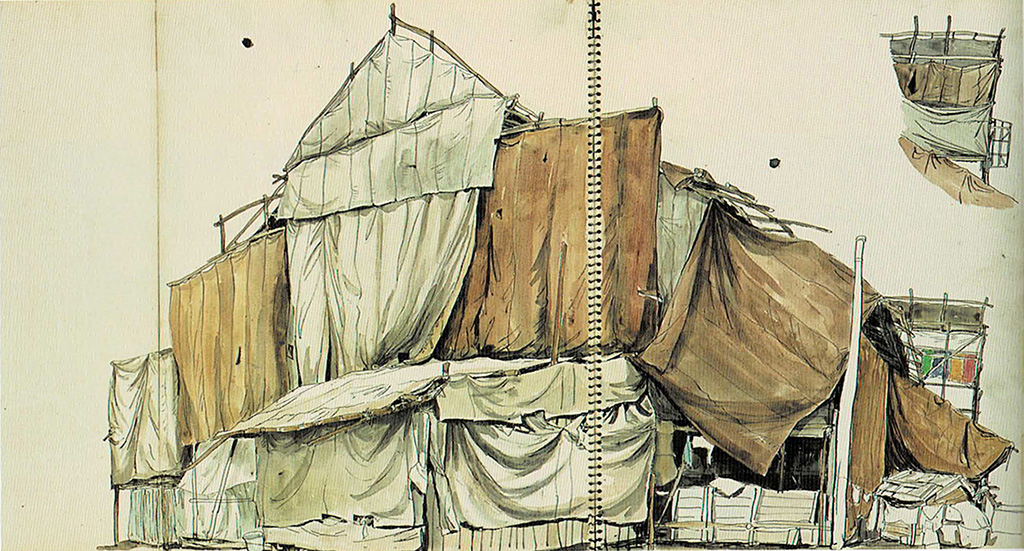 The first circus visited Japan in 1864. In 1886, the Chiarini Circus Troupe from Italy took the country by storm, and Japanese horse riding troupes gradually began to identify as circus troupes. From the Meiji to Showa Era, the Japanese circus became a popular source of entertainment for the general public throughout Japan, and after WWII, it once again entered a golden era. The First Act introduces a circus troupe that carried forth the legacy of traditional Japanese acrobatic tricks. Through the actual sign boards and posters used in the circus, and the paintings and sketches of Shotaro Sawada, a painter who depicted the circus from 1950 to 1960, the memory of the acrobatic troupes is brought back to life.
Act 2 Takamachi Freak Show, From Women's Sumo to Circus
Back in the day, circuses, haunted houses, freak show tents, and street vendors lined the streets of fairs and festivals all over Japan. After World War II, female sumo wrestlers continued to showcase their strength through various acts such as wrestling, circus trapeze, tightrope walking, and beast shows. The Second Act introduces the Takadama Female Sumo Troupe through the sign boards created by Shizumine Shimura and Unzan Tsuzaki and other items that decorated circuses, haunted houses, and freak show tents.
Act 3 The Circus in South Korea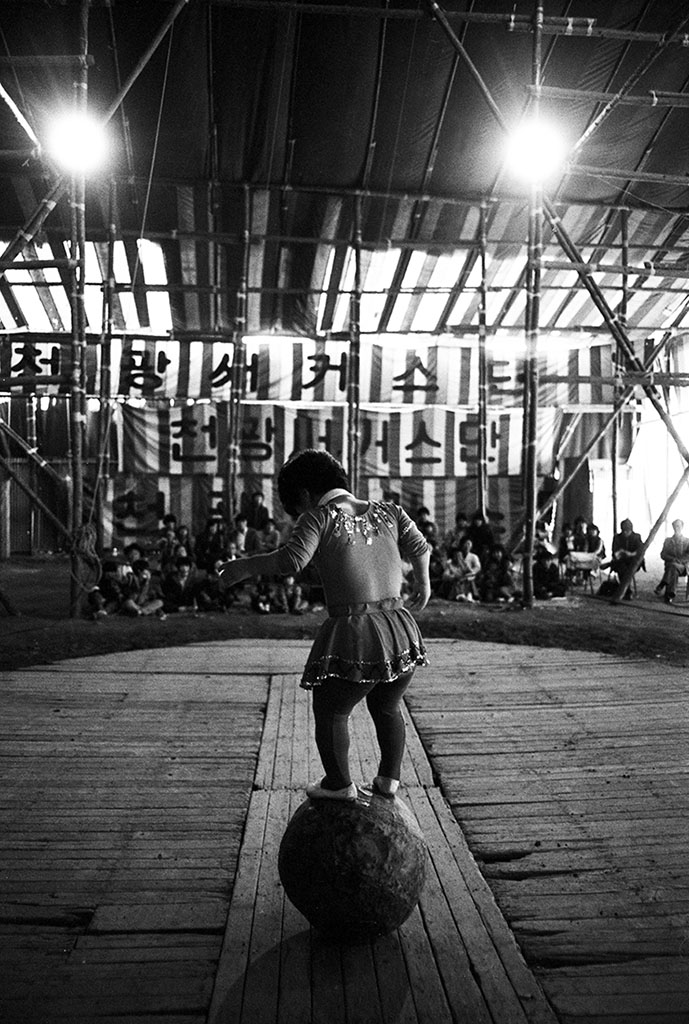 Seiichi Motohashi, a photographer who documented coal mines, slaughterhouses, street performers, traveling entertainers and the lives of ordinary people, began to document Japanese and South Korean circuses in the 1970s and 1980s, respectively.
This exhibition presents a series of photos of South Korean circuses, showing how Japanese circus culture and performing arts left an influence on its neighboring country.
Act 4 The Circus in a Picture Book
Circus troupes performing acrobatics feats in an amphitheater tent, and traveling from place to place like migrating birds, ignited artists' imagination. These picture book depictions of circuses alongside charming animal characters won over the hearts of children. The Fourth Act introduces original picture book illustrations from "Buranko-Nori (Trapeze Artist)" by artist Toshi Maruki and "Bokuno-no-Pierrot (My Clown)" by picture book author Koji Suzuki.
---