ExhibitionFinished
Date : Feb. 6 - Apr. 10, 2021
Wakana Yamauchi: The Beginning of the Beginning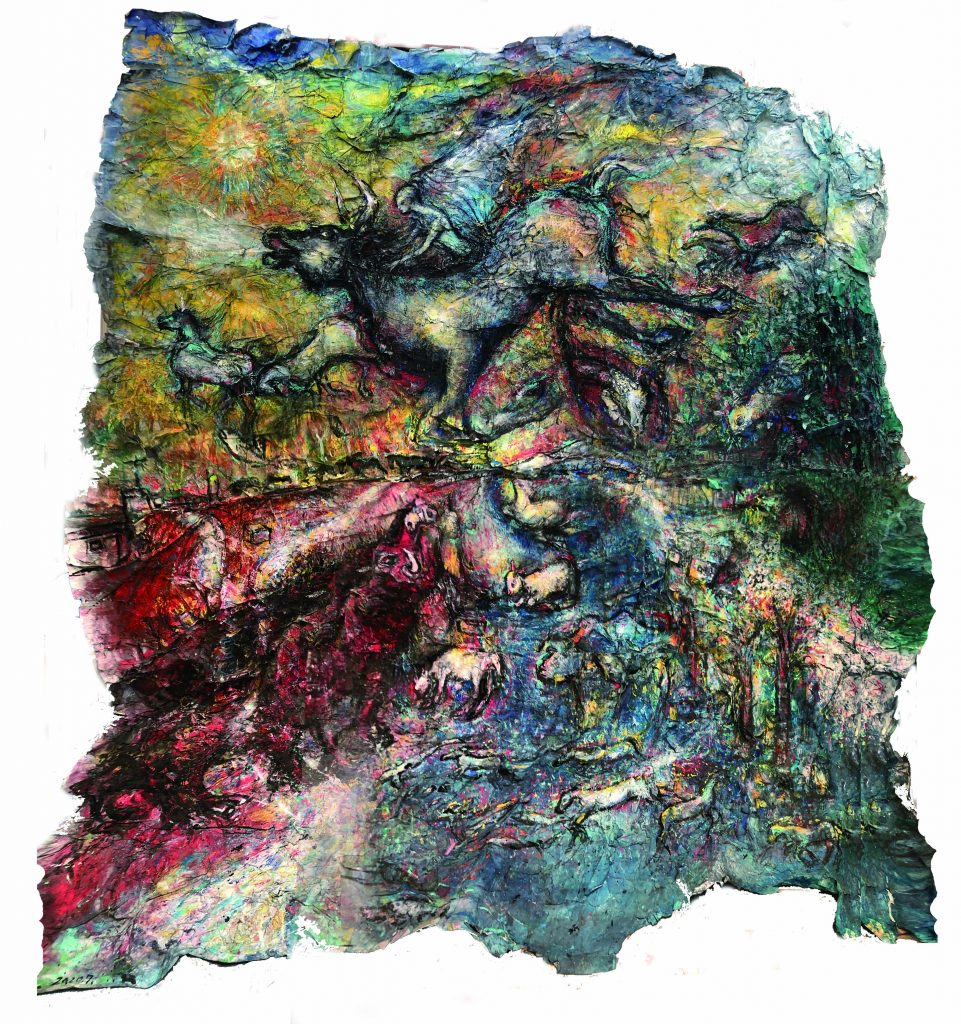 Coinciding with the 10th anniversary of the Great East Japan earthquake and the Fukushima Daiichi nuclear disaster, Maruki Gallery presents an exhibition by Wakana Yamauchi, an artist who has actively covered meadows in Fukushima and recently visited Hiroshima to search for traces left by the atomic bomb.

Yamauchi depicts "small lives" at the mercy of times in her paintings. She creates complex matière by painting the surface through the repetition of various processes: applying multiple layers of sumi ink and paint onto Japanese paper and occasionally wiping off the painted surface, washing it away, and scraping it off with sandpaper.

In recent years, the importance of artistic activity impacting change to social value has been recognized internationally. Yamauchi's devoted enthusiasm to her practice opens a new horizon of painting fitting for today, carrying on the legacy of social themes that has been an underlying current in the history of painting.

The Beginning of the Beginning expresses taking a step forward to a hopeful future, while embracing sadness.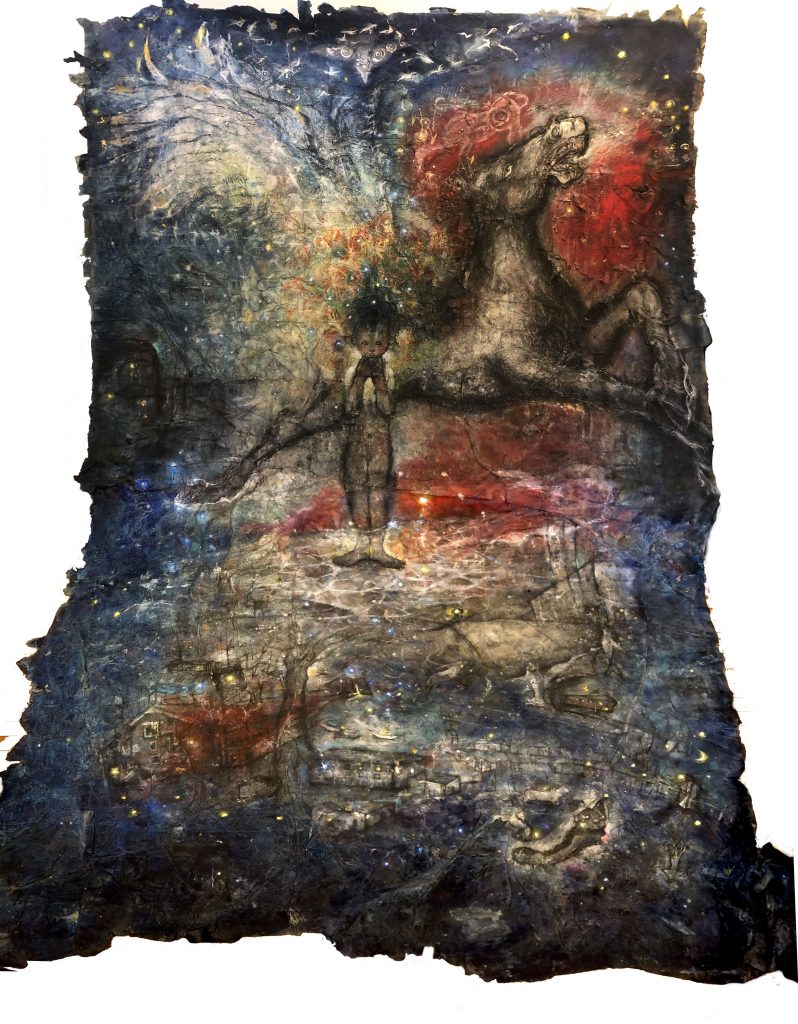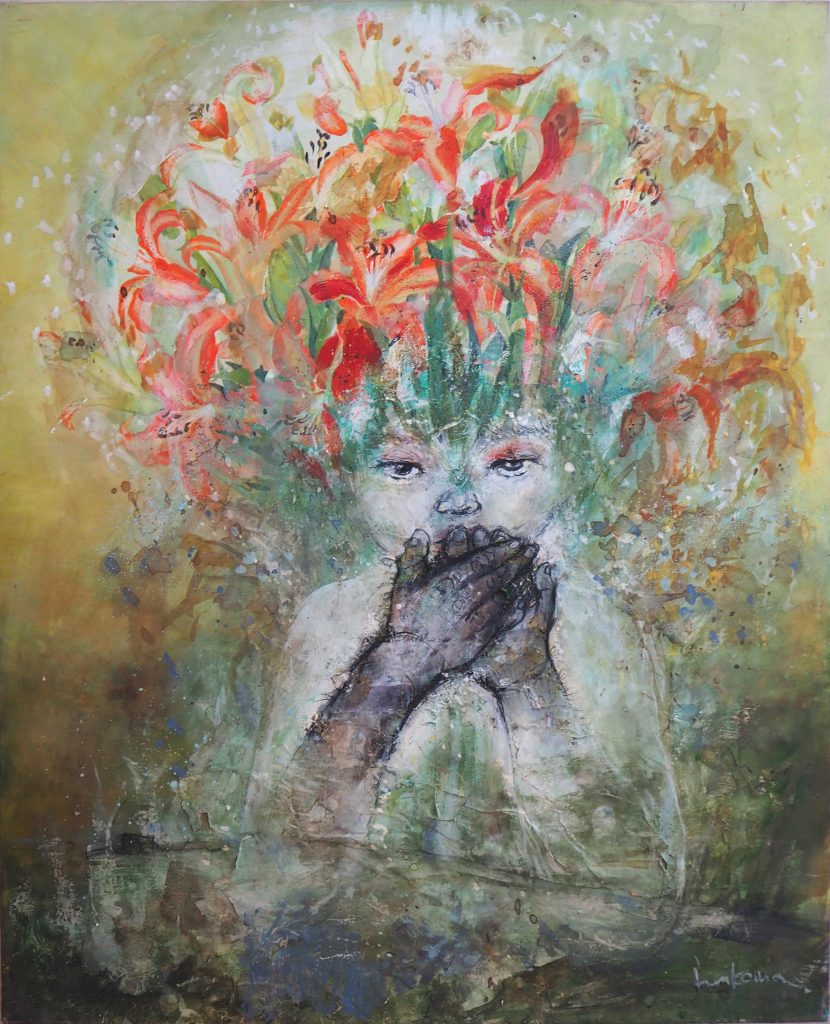 Wakana Yamauchi
Born in 1977 in Kanagawa. Yamauchi graduated from Musashino Art University, Junior College of Art and Design in 1999. In 2009, she started a cultural exchange project in Russia to commemorate the "Japanese prisoners of war in the Soviet Union". After the Great East Japan earthquake, Yamauchi has conducted a substantial amount of fieldwork in Fukushima and Iwate as well as had solo shows at Maruki Gallery in 2016 and Bokujo (Meadow) at the State Museum of Oriental Art in 2017. She has also participated in numerous solo and group exhibitions regionally and internationally.