Finished
Date : Mar. 3 - Apr. 4, 2021
Special Exhibition Mitsuo Seino: Visible Wall / Invisible Wall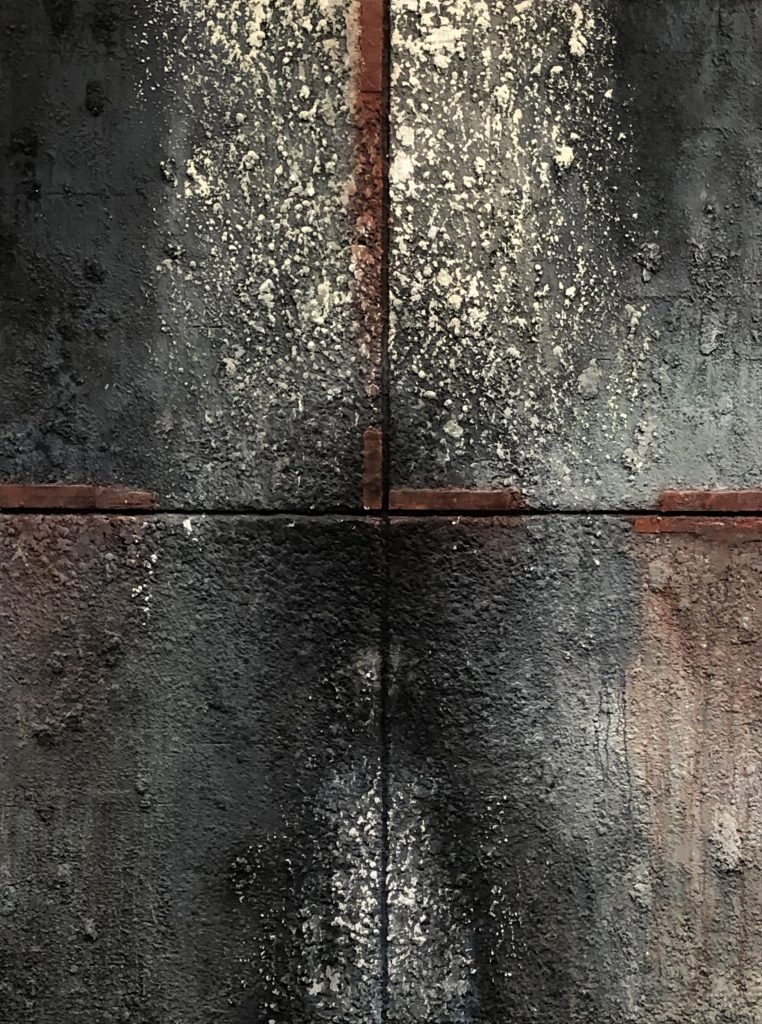 Visible Wall / Invisible Wall
People have built walls to survive since ancient times. In the world today, visible wall and invisible wall inside human beings are intricately intertwined, creating a structure of inhumanity. Racial, religious, ethnic discrimination and suppression, as well as nationalism and economic priorities have contributed to the walls. A wide range of violence have also destroyed the walls of towns and villages and took many people's lives.
The walls around us have ingrained a sense of dark, human history and memory. Hope to construct walls, which would protect people from anxiety and fear, such as discrimination, suppression, nuclear-related issues, global warming caused by destruction of nature and pandemic around the world, through our living way.
Mitsuo Seino, January 2nd, 2021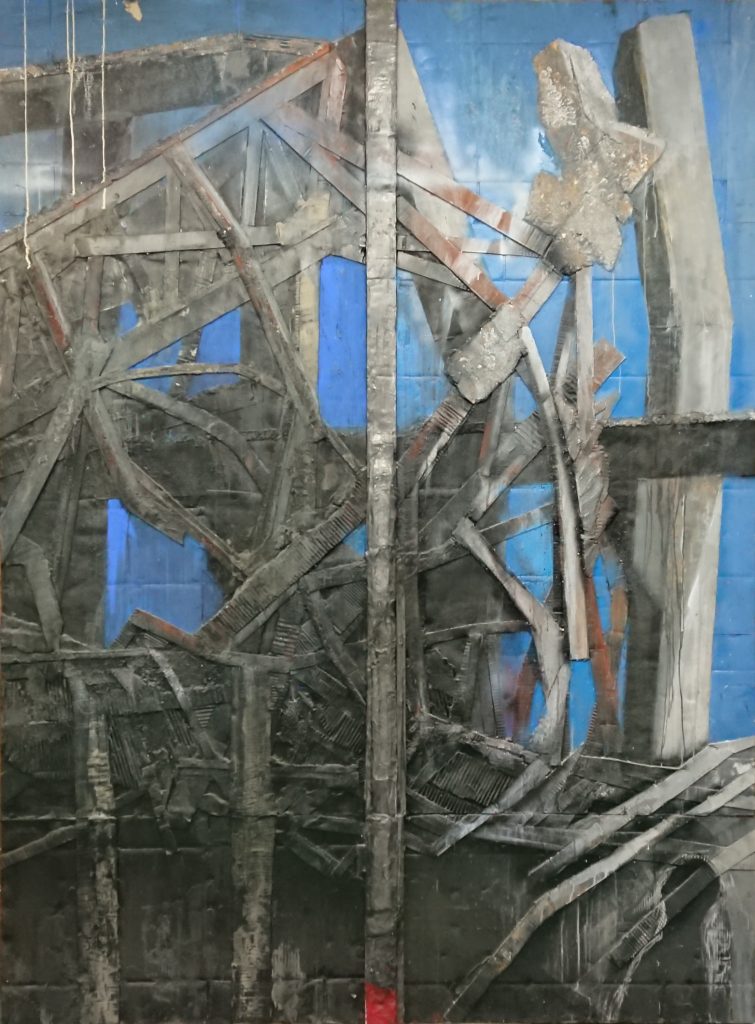 In 2014, Maruki Gallery held Mitsuo Seino's solo exhibition titled From Fukushima / To Fukushima. METAL RAIN – Kinzoku no Ame – is a series which Seino has worked on before "3.11", seemingly portraying an apocalypse of nuclear damages. "Presage" plays a crucial role in art. However, it does not mean predicting the future. The discovery of something that spills out of people's memory through layers of past time, recovering and thereafter, retaining it. Art would become "Presage" when these acts start to have an universal meaning. 7 years have passed since his last exhibition at Maruki Gallery. This exhibition would be remarkable for Seino's vision again in the chaotic and divided world.
Yukinori Okamura, Curator of Maruki Gallery for the Hiroshima Panels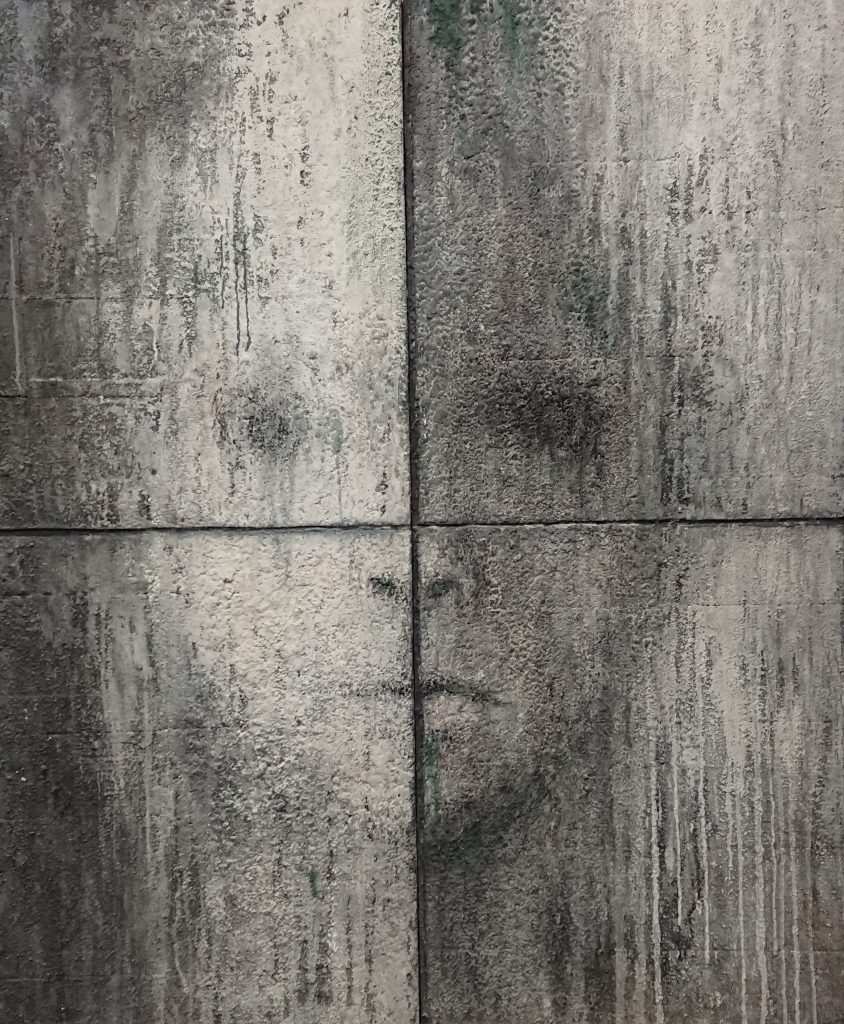 Mitsuo Seino
Born in Fukushima city, Fukushima in 1946. Seino earned his BA from Musashino Art University, College of Art and Design, Department of Painting in 1971. (Studied at Saburo Aso Seminar.)
His major solo exhibitions have included: Kinokuniya Gallery (Shinjuku City, 1987), Yabuki-machi Furusato no Mori Geijutsumura (Yabuki-machi, Fukushima,1995), KID AILACK ART HALL (Setagaya City, 1999), Adatara Kogen Art Museum ao (Nihonmatsu-City, Fukushima, 2002), Stone Plaza (Nasu Town, Tochigi, 2008-2009), Maruki Gallery for the Hiroshima Panels (Higashimatsuyama City, Saitama, 2014)
His major group and Dantai (Artist Associations' Exhibitions) exhibitions have included: JAALA (Tokyo Metropolitan Art Museum and Kawasaki City Museum, 1986-2010), WAVE (Setagaya Art Museum and the Museum of Modern Art, Saitama, 1991-1995), Hado (Yabuki-machi Furusato no Mori Geijutsumura and Adatara Kogen Art Museum ao, 2001-2015), Anti-Nuclear Anti-War Today (Maruki Gallery for the Hiroshima Panels, 2005-2017), CAF.N Dantai (the Museum of Modern Art, Saitama and sendai mediatheque, 2004-2020), CAF.N Latvia (Riga, Latvia, 2008), CAF.N Kanazawa (21st Century Museum of Contemporary Art, Kanazawa, 2011 and 2017), FUKUSHIMA no Kioku (Fukushima Prefectural Culture Center, 2015),Kujo Bijutsu (Tokyo Metropolitan Art Museum and Nerima Art Museum, 2016-2020)