ExhibitionFinished
Date : Apr. 16 - Jul. 3, 2022
Is it possible to create Tohoku paintings? – Myriad Sceneries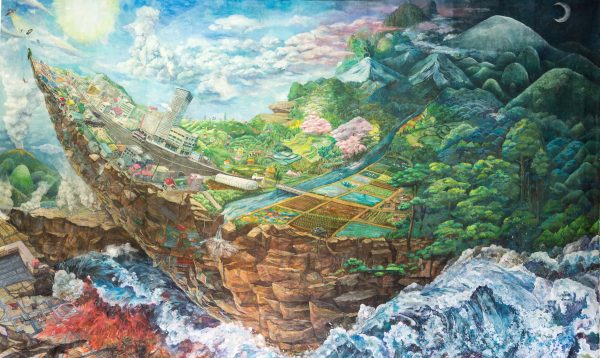 In 2009, Tohoku University of Art and Design professors Mise Natsunosuke, who specializes in Japanese painting, and Kozaki Masatake, who specialises in Western painting, began their provocatively titled project "Is it possible to create a Tohoku style of painting?" Ark Plan, which draws strongly from the region's experience of the March 11, 2011 Great East Japan Earthquake, is a symbolic work of this project. 
Exhibiting "Is it possible to create a Tohoku style of painting?" at the Maruki Gallery adds another layer of meaning, as the latter's permanent collection, the "Hiroshima Panels," depicts the horrors of war in the 20th century.
Maruki Iri and Toshi, best known for their collaborative works "The Hiroshima Panels," also created numerous picture books based on folktales from various regions. In particular, they often visited Tohoku, the northern part of Japan's main island, where they also painted many landscapes.
For these two painters, who lived through turbulent times, the rich and abundant livelihoods and stories of people rooted to the land became an enduring theme in their work. The senseless pain and sadness of being cut off from this way of life may have been the bitter message of yet another folktale.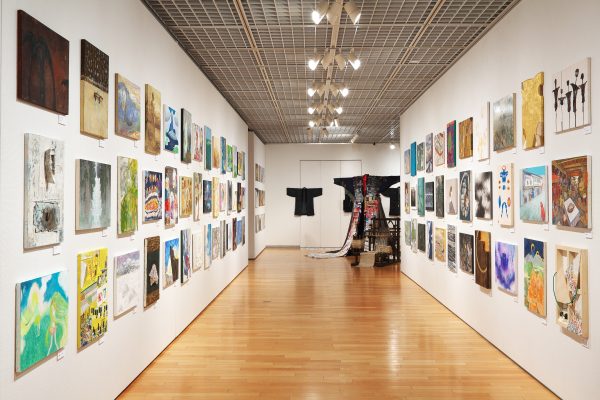 ---
Related Exhibition: "Interloper"
Maruki Gallery for the Hiroshima Panels, 2F Art Space
Exhibition period: April 16, 2022 (Sat.) – June 11, 2022 (Sat.)
"Interloper" (in Japanese, kohatsuteki-tojisha) is a term coined to describe the act of trying to take part in a matter even though one is not actually involved. This exhibition features works by Watanabe Aya, Ishihara Yo, and Tominaga Kazuki, whose interactions with and works depicting various people and places they encounter through their activities as Tohoku painters help them face the region's sangaku-shinko faith (mountain worship) and memories of the disaster.
---