ExhibitionFinished
Date : Nov. 23, 2019 - Feb. 16, 2020
Hideyuki Nagasawa: Memories of the Future, 25 years back (Dialogue: When I was Born, Kobe)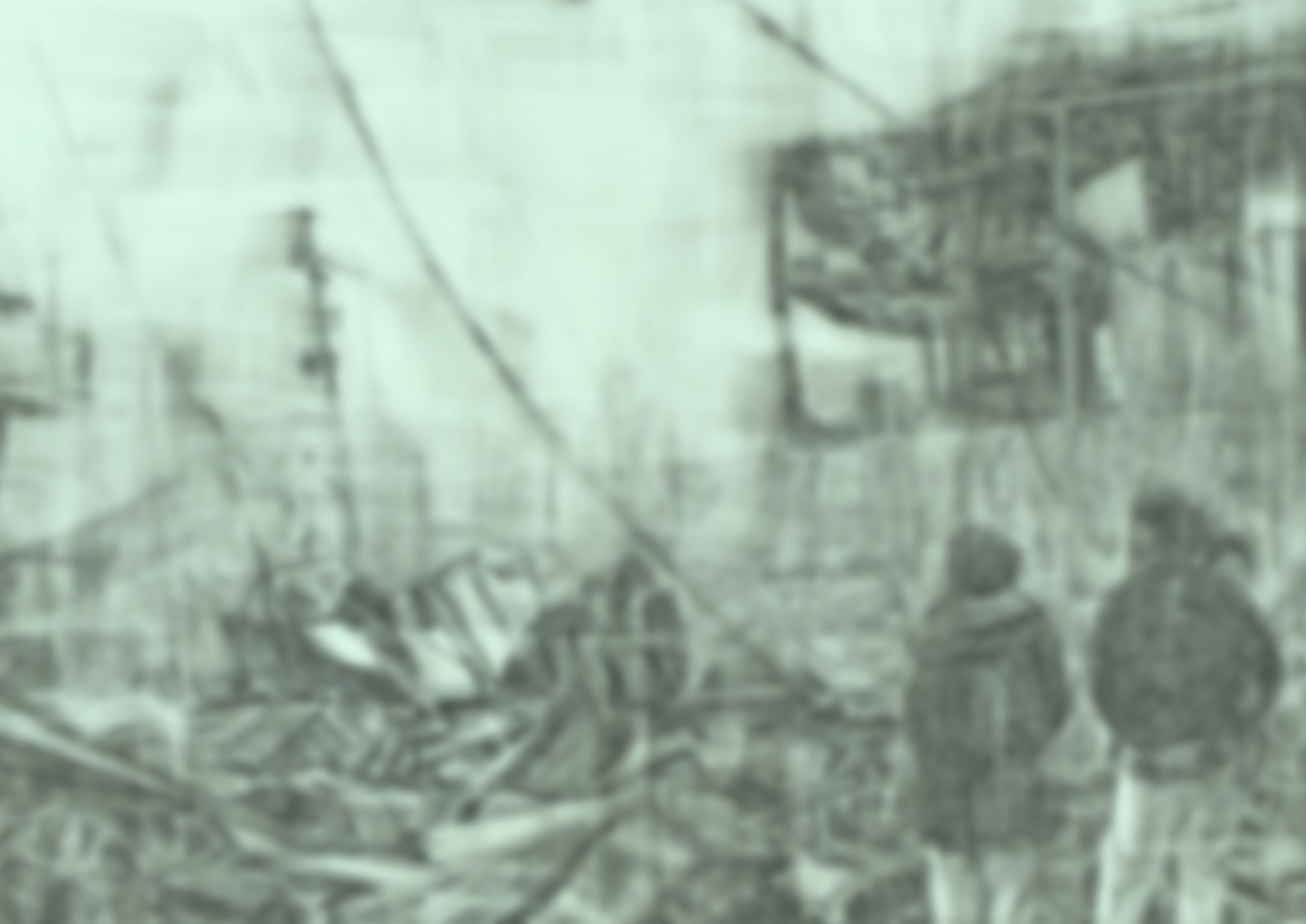 This year marks the 25th anniversary of the Great Hanshin and Awaji Earthquake.

Hideyuki Nagasawa (b. 1947, Saitama) is a Japanese painter. He is known for his series of oil paintings, where he paints layers of swift brushstrokes over the central figure. To him, the layers of paint are representative of the layers of time.

Nagasawa first exhibited at Maruki Gallery in 2014 with his work Big Godzilla, Small Godzilla. "Big Godzilla" referenced the film Godzilla (1954) itself, while "Small Godzilla" represented the innumerable, small outbursts that happened due to the Fukushima Daiichi Nuclear Disaster. His works deal with histories and memories in a unique approach.

The series started in 2015 with Dialogue: When I was Born and thereafter with Dialogue: Amami in 2017. This led to Dialogue: Kobe shown in this exhibition. For Nagasawa, "Dialogue" reflects the conversations with the dead. As the dead are also alive, it similarly represents us who are living in the present. This is something that appears in his drawing.

In this series Dialogue: Kobe, Nagasawa asked the people in Kobe to contribute their writings starting with "When I was born…" and photographs relating to the 1995 earthquake. He made drawings and paintings based on these photographs and exhibit them with their writings.

The various images reflecting the human condition, from those who had a first-hand experience of the earthquake as well as those who were not born during that time, unravel the linear flow of time that runs from the past to the present and into the future. Nagasawa presents a new concept of time through recalling the memories of others.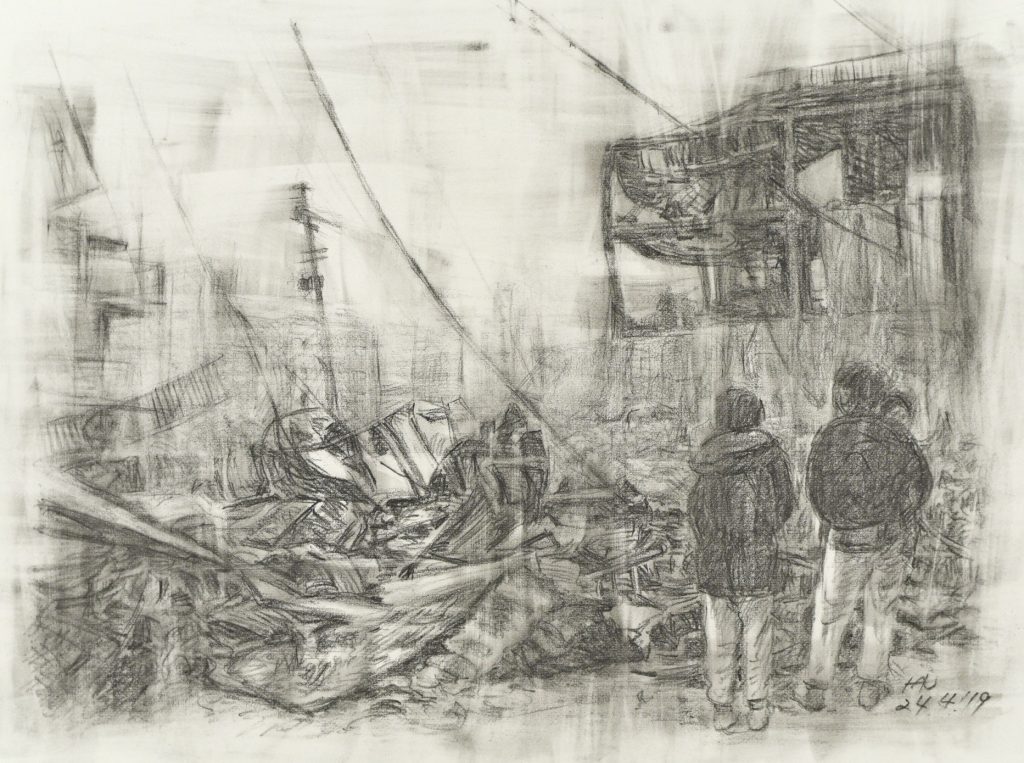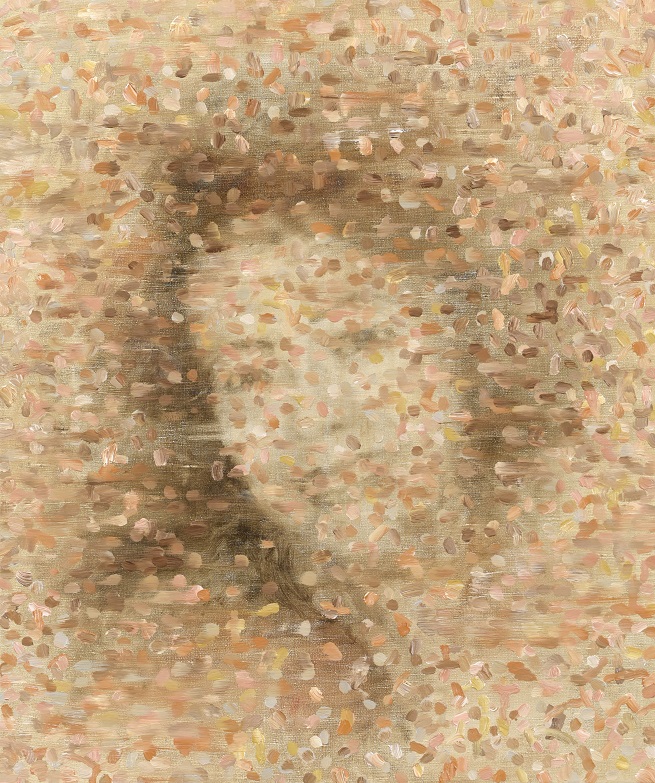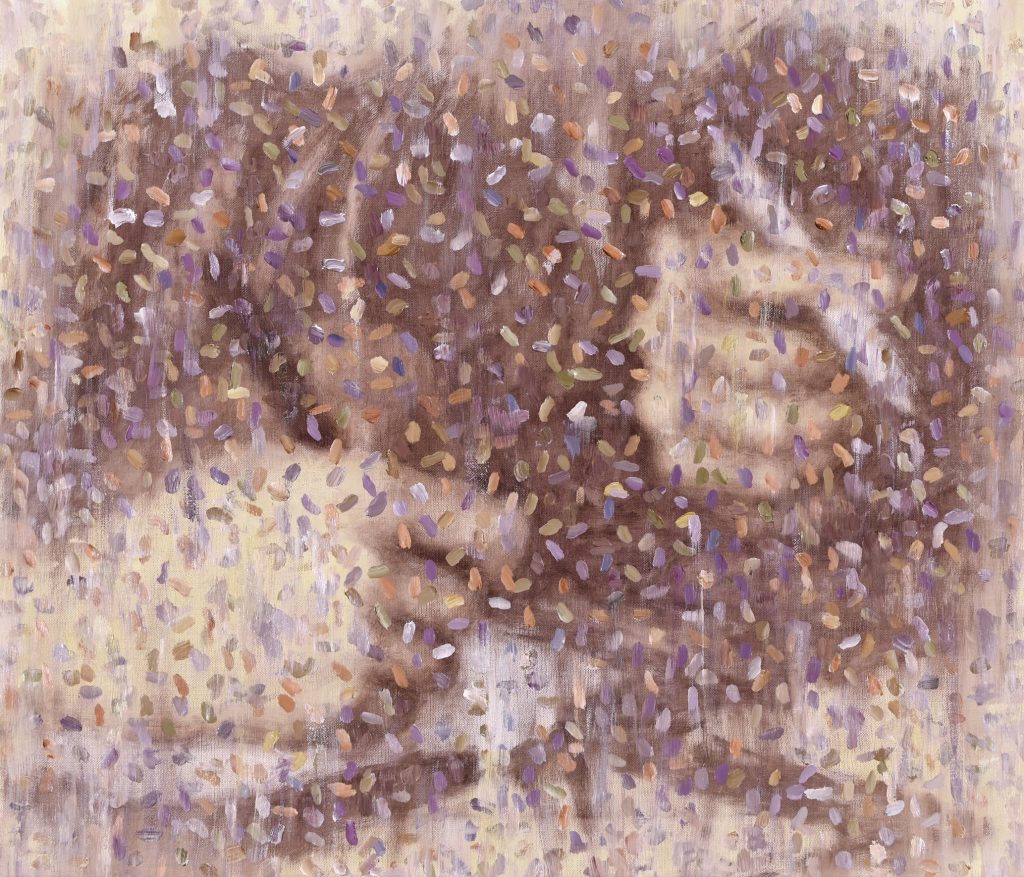 Hideyuki Nagasawa

Born in 1947 and graduated from Musashino Art University. He is an honorary professor at Musashino Art University and a guest professor at Kobe Design University. Since the 1980s, Nagasawa has consistently produced works for his painting series, titled Landscape: 〇〇. His exhibitions include A Perspective on Contemporary Art: Painting – Singular Object at the National Museum of Modern Art, Tokyo (1995), Breathing Landscapes at the Museum of Modern Art, Saitama (1999), Daigo Fukuryu Maru Godzilla at Maruki Gallery for the Hiroshima Panels (2014), and Ghosts of the Future – Hideyuki NAGASAWA – at Musashino Art University Museum & Library (2017).
---
---
Exhibition-related events
Artist's talk
Date and Time: Saturday, November 23rd, 2019, 14:00
Moderator: Yukinori Okamura (Curator, Maruki Gallery)
Talk "Time of Others, Time of Land"
Date and Time: Saturday, December 8th, 2019, 14:00
Speaker: Masanori Ichikawa (Art Critic)
Talk "Bodies and Memories"
Date and Time: Sunday, January 19th, 2020, 14:00
Speaker: Tadashi Hattori (Professor of Konan University, Department of Human Sciences)
Admission: Free, no booking is required (With the exception of Museum's entry fees)
*The events are only available in Japanese