New 2021 calendar has just been released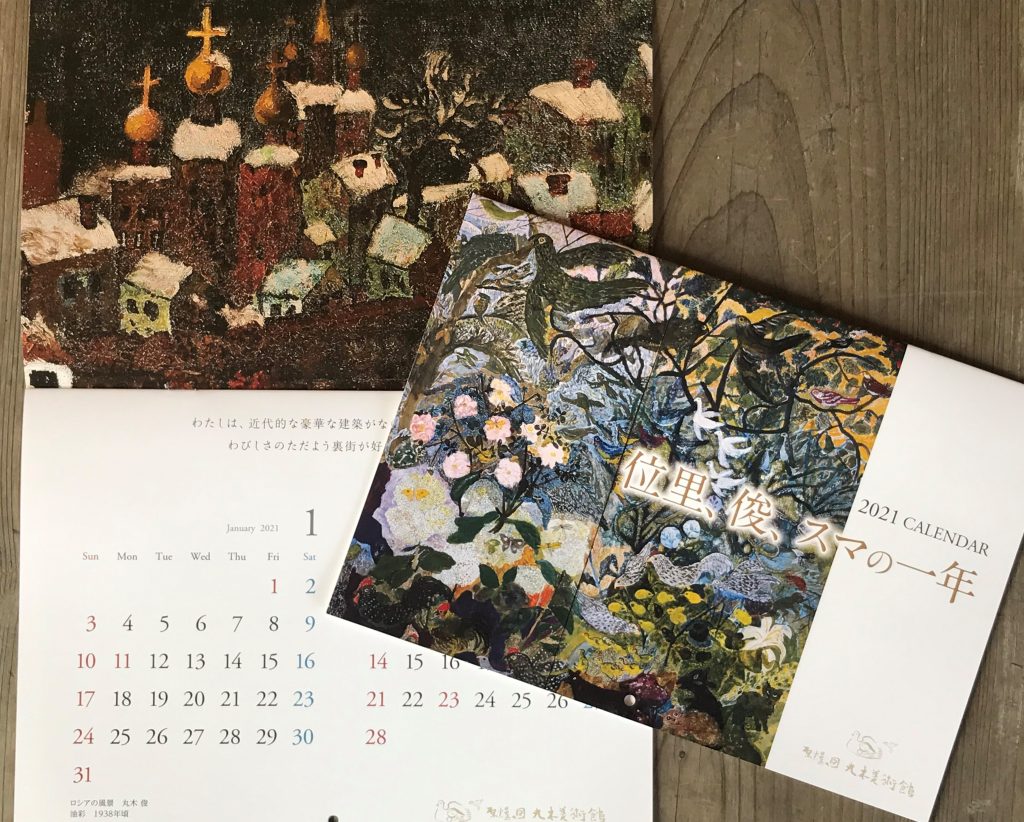 We are delighted to announce that our new 2021 calendar, A Year of Iri, Toshi and Suma, has just been released. The artwork for January is The Landscape of Russia by Toshiko Akamatsu, which was very popular in the exhibition Toshiko Akamatsu and Moscow, 1937-1941.

A3 size (approximately 297 x 420mm)
7 pages (From January 2021 through February 2022)
Published works: The Landscape of Russia by Toshi, Mother Cat and Kittens by Iri, The Palau Islands by Toshi, A Bull by Iri, The Harvest Season by Suma, Hoki-Daisen by Iri, Snow by Suma
Retail Price: ¥800 (Members ¥700)
*¥100 discount per copy for purchasing 10 or more copies.

Available on our website.